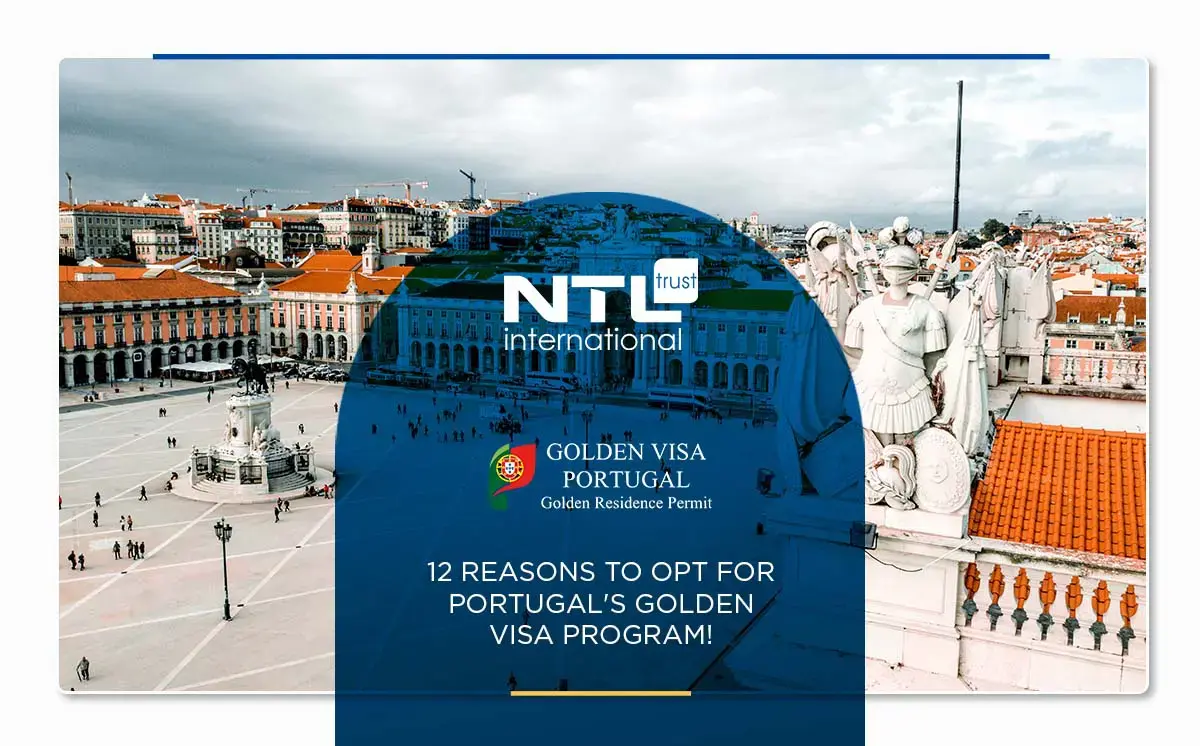 12 Benefits You Can Get When Owning a Golden Visa in Portugal
The Golden Visa in Portugal has been launched since 2012. This program is a golden opportunity for investors wishing to enter the European market or obtain second citizenship in a relatively short period.
The program also offers many advantages that every investor is looking for to find a better environment for him and his family. The Golden Visa in Portugal Program has been rated as one of the best investment residency programs in the world.
Benefits of obtaining a Golden Visa in Portugal:
The Portugal Golden Visa Program offers many benefits to investors and their families. The most important 12 advantages offered by the program can be mentioned in the following points:
1. Residence permit: The main advantage of the Golden Visa in Portugal is the opportunity to obtain a residence permit in Portugal for the investor and his family members. This permit allows them to live, work and study in Portugal.
2. Visa-free travel: Golden Visa in Portugal holders can travel freely within the Schengen Area, which includes most European countries, without the need for additional visas. This allows visa-free travel to more than 26 European countries.
Family reunification: The Golden Visa in Portugal also extends to the investor's family members, including spouses, children, and dependent parents. They can also obtain residence permits, which means they have the right to work, learn and live. Where individuals can be added according to the following:
Husband or wife.

Children under 18 years of age.

Educational dependent children over 18.

The applicant's parents or dependent spouse are over the age of 55.

The applicant's siblings or spouse are under the age of 18.
5. Permanent Residency and Citizenship: Five years after obtaining the visa, investors and their families can apply for permanent residence in Portugal. In addition, after six years, they may be eligible to apply for Portuguese citizenship, which gives them access to all the benefits of EU citizenship.
6. Flexible Residency Requirements: The Golden Visa in  Portugal has relatively low residency requirements. Investors must only spend an average of 7 days per year in Portugal during the initial five-year period.
7. Tax Advantages: Portugal offers favorable tax terms for foreign residents, including tax credits on foreign income for the first ten years of residence. This can be particularly attractive to retirees or individuals with international sources of income. Plus tax benefits on inheritance and foreign income.
8. High Quality of Life: Portugal is known for its good quality of life with its affordable cost of living, low crime rates, and friendly people living in the country. It also achieved the highest rankings, being fourth in the category of safest countries and eleventh in infrastructure.
9.  Access to Education and Healthcare: The golden visa holder and their family have access to high-quality education and healthcare systems in Portugal. Where the children of the Golden Visa holder in Portugal receive the benefits of free and semi-free study in Portuguese educational institutions.
10. Potential for financial returns: Apart from the residency and citizenship benefits, the various investments of the Golden Visa in Portugal  have the potential to generate rental income and capital appreciation over time via investment projects and government bonds.
Climate and Environment: Portugal has a mild climate and a beautiful natural environment, which makes it an ideal destination for those looking to enjoy an outdoor lifestyle. Portugal has acquired a Mediterranean climate and is one of the countries known for its warm sun and enjoyment of sea beaches. The average temperature is 24 degrees Celsius, and this feature is one of the important factors that prompted many investors to choose Portugal as their second country.
Read more about the 7 most famous tourist places in Portugal.
Multicultural Environment: Portugal offers a diverse and multicultural environment with a rich history and culture, making it an attractive destination for those looking to relocate. It is also a country that enjoys wide popularity with different classes of investors that extend all over the world.
It is important to note that the specific details and requirements of the Golden Visa in Portugal program change from moment to moment, so it is advised to consult official sources or legal experts such as NTL to obtain the latest and most accurate information before making any investment decisions.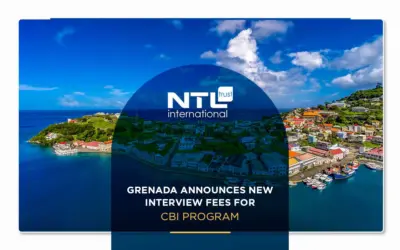 Entry into force of the New CBI interview Fees in Grenada.