Paraguay
Residency by investment
The Paraguay Residency by investment is one of the investment programs desired by many investors because of its distinctive geographical location and strong infrastructure, and the government supports business and foreign investment.
Ways to obtain Paraguay Residency by investment :
1- Temporary residency: 
Obtaining temporary residency in Paraguay is considered easy and does not require many requirements. It is enough for you to sign a declaration stating that you will start a business or have the resources to support yourself financially.
 Temporary residency lasts for two years and is granted within a period not exceeding 90 days, and then it becomes possible to apply for permanent residency, which lasts 10 years.
Temporary residency holders can apply for a Paraguay Cedula national ID card, which gives its holder many obligations such as opening a bank account, starting a business, and obtaining a driver's license.
2 – Permanent residency:
There is a shortcut without having to wait for two years, by investing in an amount of $70,000 in the form of an investment that extends for the next ten years, and it is called SAUCE Business Residency.
One of the most important features of the Paraguay Residency by investment is that it does not require immediate declaration of the full amount. It is sufficient to have an initial business plan that expresses the project through which the investor wants to obtain permanent residency in Paraguay.
Three recent biometric photos.
Clear criminal record
From the home country and from the country in which one resided for the last 10 years before submitting the residency application.
Marriage certificate, if any
All required documents must be translated into one of the two official languages ​​by the Paraguayan embassy or consulate.
Advantages of the Paraguay Residency by investment Program:
Add the wife and children under the age of 18.

It takes a maximum of 90 days to obtain approval for your residency application in Paraguay.

Obtaining Paraguay Residency by investment is an easy program.
Benefits of Paraguay Residency by investment:
Paraguay is the world's largest source of renewable energy.

Huge reserve of fresh underground water.

Paraguay ranks fifth in terms of beef export.

Paraguay has a stable economy.

Obtaining 10% tax exemptions.

The government does not require any CRS reports on bank deposits.

Allowing entry to more than 130 countries, including the European Union, the United Kingdom, and the Schengen countries.
Paraguay is known for its rich cultural heritage and stunning natural landscapes. This nation offers a unique blend of history and natural beauty that beckons visitors to explore its unique charms.
It is It bore the title of "the heart of South America" due to its strategic location, bordered by Argentina, Brazil and Bolivia, with a total area of 406,752km²
Estimated population of 7,359,000 people
The capital of the state is Asuncion
The official languages arez: Spanish - Guaraní
The currency is Guarani ₲
Basic steps to obtain Paraguay Residency by investment
The process may be simplified into the following steps:
| | |
| --- | --- |
| Step1: | Contact NTL to sign the contract to conduct the procedures for obtaining residency. |
| | |
| --- | --- |
| Step2: | Prepare the necessary documents with the translated version, and applying to establish the company. |
| | |
| --- | --- |
| Step3: | Visit Paraguay for temporary residency |
| | |
| --- | --- |
| Step4: | Visit Paraguay again to obtain permanent residency |
The Republic of Paraguay is a democratic country that encourages foreign investment activities, and the government has introduced several amendments to improve the investment residency program in Paraguay. Paraguay also offers an excellent opportunity in various aspects, starting with the country's stable economy in addition to the pleasant weather and lifestyle.
Paraguay is also an excellent opportunity on various levels, starting with the country's stable economy in addition to the pleasant weather and lifestyle. You can contact us at NTL to provide you with more information about obtaining Paraguay residency by investment.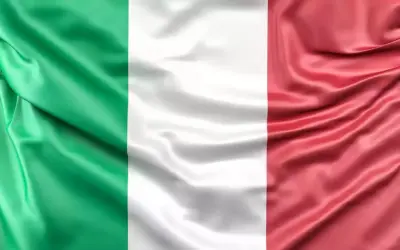 Residency by Investment in ItalyThe Residency by...