Citizenship By Investment
Bulgaria program is currently suspended by the government.
Officially known as the Republic of Bulgaria, Sofia is the capital and the political centre of the country.
This country is one of the oldest countries in Europe, where it was founded in the seventh century. It has historically intersected with important routes from northern and eastern Europe to the Mediterranean, and from Western and Central Europe to the Middle East. 
It gained independence from Ottoman rule in the late 19th century after suffering from many disturbances due to World War II, in 2004 Bulgaria became a member of NATO and a member of the European Union in 2007. 
It is characterized by its diverse cultural landscape and diverse environments, the rugged mountains, and the Black Sea resorts that attract many visitors. Moreover, Bulgaria has a clear mix of Eastern and Western cultures and is characterized by its attractive architecture and religious heritage.
Sofia (the capital of Bulgaria) has more than one million inhabitants, three times the population of Varna and the city of Plovdiv. The capital is marked by two major cross-border routes: the historic Silk Road connecting China with the West, and the Great Aristotle Road, a natural route for migratory birds.
It is located in the Southeastern Europe, bordering the Black Sea between Romania and Turkey
The total area is 110,879 km²
It has an estimated population of 7,144,653
The official languages:
Bulgarian (official): 76.8%, Turkish: 8.2%, Roma: 3.8%, Other: 0.7%, Unspecified: 10.5%.
The currency is the Bulgarian lev (BGN)
How to obtain citizenship by investment from Bulgaria?
Applicant and his family under the Bulgarian Citizenship by Investment Program must choose one of the following options:
First option: Full investment
Full investment, by depositing an amount in a government bond portfolio for a five-year investment period.
Full investment is one of the secured investments. The applicants who choose this option must deposit € 511,292 in a government bond portfolio for five years investment period, without the need for any further payments. At the end of the five years period, the full amount will be returned to the investor without any interest due. 
In addition to Government and Administrative Fees
Second option: Doubling the investment
There is also a way that allows investors to apply for citizenship faster by doubling their investments.
The requirements:
Have at least one year of permanent residence.

Second additional investments for two years.

Funding options are available to eligible applicants.

Fast Track applications are scanned under the explicit procedure.
Financial investment, paying a reduced amount that will be used to finance a closed 5.5-year loan from a Bulgarian chartered bank.
In addition to Government and Administrative Fees
Advantages of this Program:
The ability to include the spouse and children under the age of 18 in the main applicant application.
First-class citizenship, with the ability to pass one's citizenship to future generations by descent.
Fast processing within 6 – 9 months.
Fast-track option allowing for citizenship within two years.
No interview, education, or management experience is required.
No language requirements for residence or citizenship.
No requirements for residence.
Dual Nationality. 
What are the benefits of obtaining Bulgarian citizenship?
Visa-free travel or visa-on-arrival travel to more than 140 countries.
Free movement within the Schengen countries after Bulgaria becomes a member state.
Conditional tax exemption on world income.
Ownership of the 9th-ranked passport in the world.
Lowest tax rates and free trade environment within the EU.
Application criteria & Required Documents
Applicant must be at least 18 years 

Valid passport.

A non-EU citizen.

Make the minimum legal trips to Bulgaria

Good Health, applicants should have excellent health and must show that they do not suffer from any contagious diseases.

Documents supporting the source Proof that the applicant has no criminal record.

Able to provide proof of source of funds.

Must have maintained permanent resident status and a valid residential address for the past five years.

Must have never been sentenced by a Bulgarian court for a capital offense or accused in criminal proceedings for such a crime (unless he/she has been rehabilitated).
Steps to Obtain Citizenship by Investment from Bulgaria:
Firstly, sign the contract with NTL and make the down payment

 Opening a personal bank account, depositing the amount in government bonds, and preparing the Investor D visa application documents.

Applying for the Bulgarian Investor visa.

Applying for permanent residence.

Holding permanent residence for five years, we can initiate Bulgarian citizenship by investment application with the Ministry of Justice.

The applicant does not need to hold permanent residence for five years but he/ she can apply for Bulgarian citizenship after holding permanent residence for 12 months only. This allows the applicant to get Bulgaria passport in two years.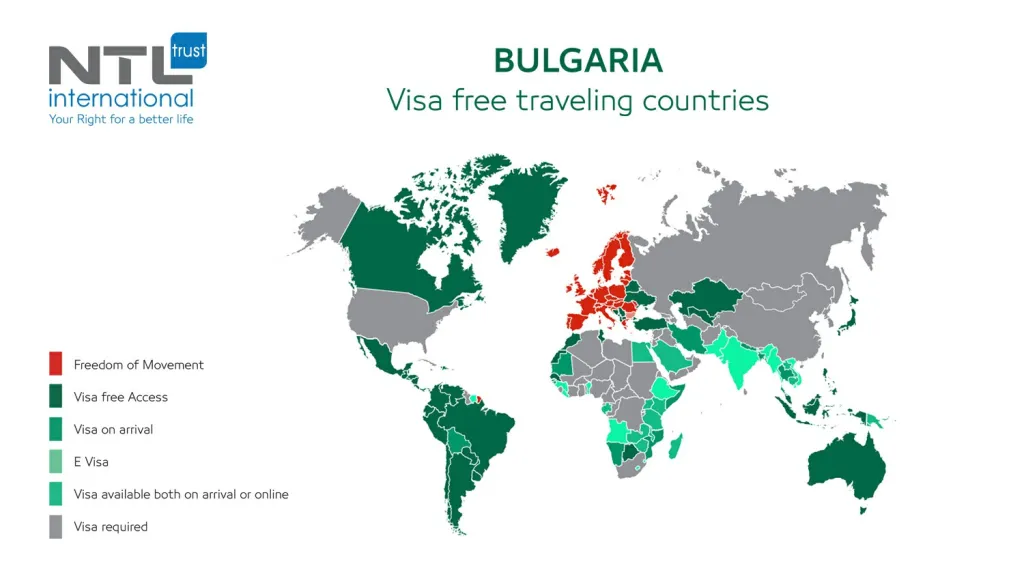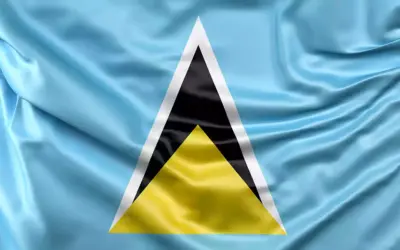 Saint Lucia Citizenship by Investment (CBI)...