Uruguay
Residency by Investment
Do you know how to get Uruguay Residency by Investment? 
Have you ever thought about living in South America?
 Did you know that Uruguay is one of the best countries offering residency by investment programs on the South American continent?
Choosing Uruguay Residency by Investment as your investment destination presents an enticing opportunity for those seeking to make this South American nation their home, replete with a myriad of advantages. Moreover, possessing a Uruguayan passport holds the prestigious rank of 27th globally, affording visa-free access to 153 countries, including coveted destinations such as the United Arab Emirates, the United Kingdom, Russia, and the European Union.
Ways to obtain Uruguay Residency by Investment
For the investor to secure a temporary residency visa (Cedula), they must first be able to travel to Uruguay. Afterward, they can open a bank account and subsequently apply for permanent residency through one of the following methods:
Real Estate Investment
The first method involves real estate investment with a minimum amount of 525,000 US dollars.
Establishing a company
The second method entails investing in a company or institution with a minimum value of 2.25 million US dollars, in addition to providing 15 full-time job opportunities.
Three recent biometric photos.
Clear criminal record
From the home country and the country of residence.
Able to provide proof of monthly income
Of $2,000, and $2,500 for married investors.
Marriage certificate if applicable.
Medical certificate proving that the investor is in good health
Benefits of Obtaining Uruguay Residency by Investment
The ability to include your spouse and children.

Individuals over the age of 18 can work in Portugal.

No language requirements.
Advantages of Obtaining Uruguay Residency by Investment
The possibility of obtaining Uruguay citizenship after 5 years, or after 3 years for married applicants. However, it is a prerequisite that the investor resides in Uruguay for a minimum of 6 months annually during the period of holding permanent residency.

Ease of opening a bank account and buying or renting property in Uruguay.

Living in an economically strong and stable country.

Uruguay permits dual citizenship.

Enjoying the benefit of tax exemptions.
Uruguay is known for its moderate climate, thriving infrastructure, excellent healthcare services at reasonable prices, and its friendly population, all of which have contributed to boosting tourism in the country.
Uruguay is situated in South America, bordered by Argentina and Brazil, with the Atlantic Ocean to the south, with a total area of 176,215 km²
Estimated population of 3.5 million people
The capital of the state is Montevideo
The official language is Spanish
The currency is the Uruguayan Peso (UYU)
THE MAIN STEPS OF GETTING URUGUAY RESIDENCY BY INVESTMENT
The process may be simplified into the following steps:
| | |
| --- | --- |
| Step1: | Sign a contract with NTL and make the initial payment after reading and agreeing to the terms and conditions. |
| | |
| --- | --- |
| Step2: | Travel to Uruguay for a personal interview. |
| | |
| --- | --- |
| Step3: | Receive a temporary Cedula within 10 days, valid for up to 24 months. |
| | |
| --- | --- |
| Step4: | Process the application, which may take up to 24 months. It's worth noting that you can work and live during this period. |
| | |
| --- | --- |
| Step5: | After your application is approved, you will receive permanent residency in Uruguay for 5 years (renewable). Clients can travel to Portugal to collect their Residency permits. |
It is better to contact NTL to know all the details related to the required documents and the suitable way to get permanent residency in Uruguay.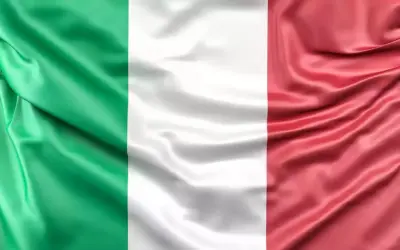 Residency by Investment in ItalyThe Residency by...