There are two ways to get investment residency in Serbia:
Establishing a company
By setting up a business there, If the investor's time does not allow him to travel to Serbia during the incorporation period, he can provide us with a power of attorney and then we take over the follow-up.
Real estate ownership
Buy an approved real estate with a deed restriction not able to sell for 3 years.
It is done in coordination with our team there on the proposed options, considering the required conditions of the space, depending on the number of family members.
Knowing that the prices of real estate in the suburbs start from about 30.000€ and more as we get closer to the city centre.
Three recent biometric photos
Medical certificate (issued by the Serbian Medical Society)
Certificate or other education documents (a copy – an original & authorized translation)
Advantages of this program:
The possibility of adding the wife and children under the age of 18 after the investor obtains the residence permit and a small fee.

It is considered one of the easiest programs for obtaining investment residency in Europe, as there is no minimum required for both routes.

Currently, It is one of the fastest programs, as it takes only two to three months to obtain an investor's residence permit after submitting of application.
There are no language requirements for obtaining residency.
In addition, complete confidentiality in procedures' implementation.
Benefits of Obtaining Serbian Residency
Serbia is promised to join the EU no later than 2025.
Free trade between the signatories to the Central European Free Trade Agreement (CETA) includes Serbia, Macedonia, Montenegro, Kosovo, Croatia, Albania, and Bosnia & Herzegovina.
Low cost of living.
First-class healthcare system.
Serbia has the cheapest taxation in Europe with only 10%
No double taxation in Serbia.
Tax policies are flexible and non-restrictive.
Raw environment to start new projects and establish companies.
This country is the link between East, South and Central Europe, It is not bounded by a sea on any side. It is characterized by a calm rural atmosphere in addition to the presence of mountain nature frequented by many adventure lovers. And also some go to it for treatment as there are hot springs that help in healing.
It is located in the centre of the Balkan Peninsula in southeastern Europe. It has a total area of 913.23 km²
Estimated population of of 7.1 million
The capital of the state is Belgrade
The official language is Serbian
The currency is the Serbian dinar
THE MAIN STEPS OF GETTING SERBIAN RESIDENCY BY INVESTMENT
The process may be simplified into the following steps:
| | |
| --- | --- |
| Step1: | Signing a contract with NTL and making the first payment. |
| | |
| --- | --- |
| Step2: | Prepare official papers and sending them to the NTL's lawyer there. |
| | |
| --- | --- |
| Step3: | Preparing and submitting the project or business plan to be established. |
| | |
| --- | --- |
| Step4: | Establishing the company and obtaining a visa to Serbia, then opening a bank account. |
| | |
| --- | --- |
| Step5: | Finally, receiving the investor residency. |
Info & useful links about Serbia
a small European country that has magic and beauty in its splendid nature. You will feel the magic among beautiful beaches surrounded by towering mountain ranges, and fabulous islands. Not forgetting in addition to having a unique set of tourist sights, and historical shrines with amazing designs.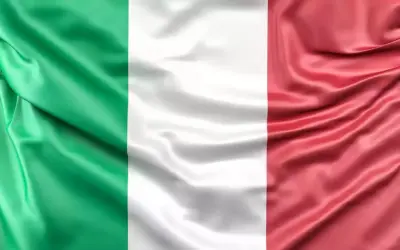 Residency by Investment in ItalyThe Residency by...