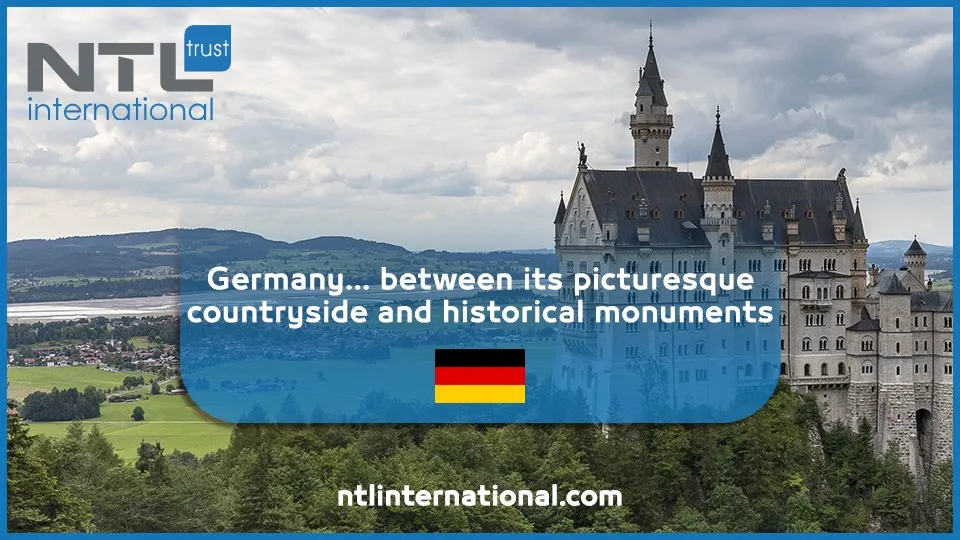 Tourism in Germany and tourist attractions
Tourism in Germany; there are various ideas for enjoying your time in Germany; from hiking in the Alps or low mountain ranges to beach holidays in Rügen, Usedom or Sylt, cultural trips to Berlin, Hamburg or Munich, or along the Rhine. You can take excursions.
We know that Germany is a target for many families to residence and living, but it also has many factors that attract tourists annually; such as its support for tourists with special needs as part of the (Tourism for All) project, and there are high-quality public transport networks that connect cities and facilitate transportation between them, as well as an infrastructure which is prepared for cycling.
Ancient palaces and cathedrals are found in different regions of Germany, and historical cities dating back to the Middle Ages are still intact today, and there are many galleries and museums. If you are a fan of arts and attractions, we recommend you to visit Munich, Frankfurt or Hamburg, and if you prefer recreational activities, the Bavarian Alps, Black Forest, and the Rhine Valley are options to meet your needs.
There are about 40 sites in Germany registered with UNESCO as World Heritage, and more than 6000 museums. Thus Germany becomes a distinctive European cultural destination, in addition to theatres, orchestras, exhibitions and other creative activities.
It is not only culturally attractive but there are also large green areas. The number of national parks has reached 16, there are also 15 reserves, more than 100 natural parks, and more than 130 natural landscapes.
Several rivers cross Germany, such as the Danube and the Rhine, so it is your place to spend a holiday and enjoy relaxing in this heart-friendly and lively beauty, and we will mention some of the most important tourist places in Germany.
Interesting sites for tourism in Germany

This castle is one of the best places to visit in Germany, and it is one of the most famous tourist attractions in Bavaria. Every year, more than 1.5 million tourists from all over the world come to see the fairytale castle that is the source of inspiration for castles in Disneyland, as well as its presence in the foothill and the Alps makes it an attractive tourist destination.

This German landmark is a world-famous cathedral; and like many other buildings in Germany, it is registered as a UNESCO World Heritage Site.
Cologne Cathedral is a true masterpiece of Gothic architecture; which makes it one of the most attractive places in Cologne, and the best place to visit in Germany.
Besides your fascination with the amazing history and the picturesque artistic architecture when you visit this cathedral, you will be able to enjoy panoramic views of the city and the Rhine from the southern towers after climbing the 533 steps, that is, at an altitude of 15,722 meters.

Germany's largest low mountain range in Baden-Württemberg has the second largest forest area after Bavaria in national comparison. When the Romans first crossed the low mountain range, the high density of fir trees threatened them; which is the main reason for calling it the "Black Forest".
In this forest, there are various attractions such as charming waterfalls; the ski area in Todtnau, the oldest in Germany, the wonderful Bad Liebenzell resort, and spa facilities in Baden. This forest is one of the best places to visit in Germany and Europe as a whole; as its dense trees make the hills look dark but they are, in fact, a joyful paradise for the soul.

The Brandenburg Gate is one of the most important attractions in Berlin. It is the best place to visit in Germany, and hardly any postcard in the capital can do without a copy of the optical gate.
Built from 1789 to 1793 at the end of Dorothenstadt Street. The classic building today also attracts many visitors because it is so closely connected with German history.
During the division of Berlin, the Brandenburg Gate was located directly on the border between East and West Berlin.

The central square in Munich is not only the starting point for the pedestrian zone in Munich, but you will also find many sights in the Bavarian capital there, and the new city hall is the most beautiful sight in itself. Its construction took from 1867 to 1909 and belongs to the neo-Gothic style.
Then you are on a date with a unique journey during your tourism in Germany.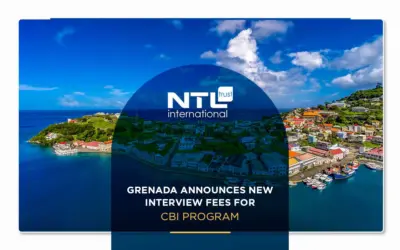 Entry into force of the New CBI interview Fees in Grenada.