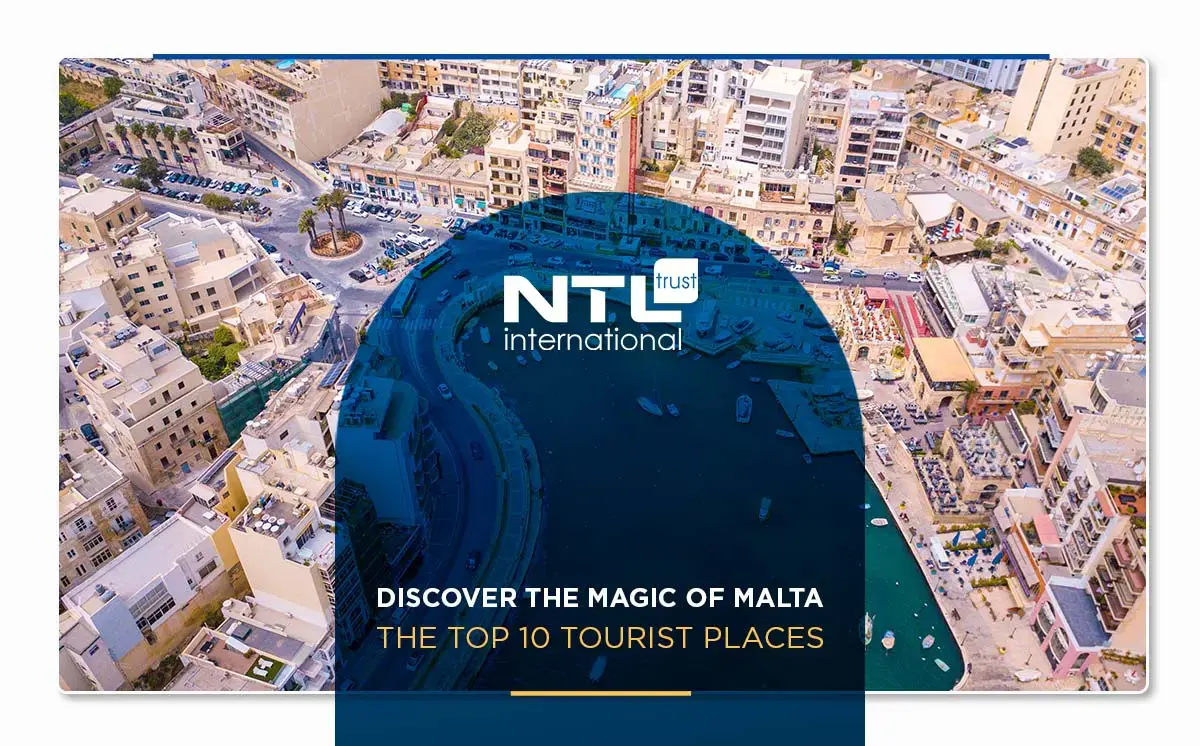 Top 10 tourist places in Malta for unforgettable adventures
Discover the magic of Malta
In today's article, we will show every travel and exploration lover the most popular tourist places in Malta, which is one of the most important European countries that offers a citizenship by investment program.
It is located in the heart of the Mediterranean. Malta is a fascinating island with a rich history, stunning landscapes, and vibrant culture. This island has become a favorite destination for travelers looking for the perfect blend of history, nature, and relaxation. We promise you in today's article that you will book a plane as soon as possible to visit this picturesque island to experience adventures that you will remember for a lifetime. Whether you're a history buff, a nature lover, or simply looking for a quiet getaway, tourist places in Malta have something to offer you.
10 tourist places in Malta that we advise you to visit:
Through this article, we will mention the names of 10 tourist places in Malta, with an overview of each of them:
1- Valletta, the capital of Malta:

It is a UNESCO World Heritage Site and is known for its historical significance and stunning architecture. There is St. John's Co-Cathedral and the Grand Master's Palace. The charming streets lined with cafés and boutiques provide a pleasant setting for exploration.

The old walled city of Malta is a haven for history lovers. Known as the 'Silent City', its narrow alleys and medieval architecture transport visitors back in time. The Mdina Dungeons Museum summarizes the story of the city's history, including monuments and statues that express previous eras, in addition to the stunning views that surround the city walls.

For those looking for natural beauty, the Blue Grotto is a must-visit attraction. This complex network of sea caves offers mesmerizing blue waters and stunning rock formations. Take a boat trip through the cave for an unforgettable experience.

We cannot mention tourist places in Malta without mentioning the coast of Malta, which is adorned with beautiful beaches. The Golden Bay is the best example of that. With its golden sand and clear waters, it is a haven for beach lovers and water sports enthusiasts. Stunning sunset views are an added bonus.

Escape the hustle and bustle on Comino Island, a little paradise located between Malta and Gozo. Explore the perfect Blue Lagoon, famous for its turquoise waters, indulge in snorkeling or simply bask in the sun.
The most famous tourist places in Portugal, click here.

The prehistoric temples of Hagar Qim offer a fascinating glimpse into Malta's ancient past. These rock structures are among the oldest free-standing structures in the world, showcasing the island's unique history and culture.

It is a picturesque fishing village famous for its colorful boats and vibrant markets. It is considered one of the top 10 tourist places in Malta. The Sunday Fish Market is a cultural treat, providing an opportunity to sample local cuisine and immerse yourself in the authentic Maltese way of life.

Known as the Island of Legends, just a short ferry ride away lies Gozo, the sister island of Malta and a haven for nature lovers. The red sands of Ramla Bay and the fort in Victoria are just a few of the island's attractions.
9- Saint Peter's Blessing:

Away from the beaten path, St. Peter's Pond is a hidden gem for adventurers. This natural pool, carved into the rocky beach, is a local secret and offers a refreshing retreat and stunning views of the Mediterranean Sea.

Another archaeological wonder and the last one of the tourist places in Malta, the Tarxien Temples, displays intricate carvings and intricate stonework from Malta's distant past. These temples provide a fascinating window into the rituals and beliefs of its ancient inhabitants.
There are more than 10 tourist places in Malta, which you can visit, especially if you have a second passport through the citizenship by investment program in Malta.
 If you want to obtain citizenship of the most important and civilized cities in Europe, contact our team at NTL to tell you about the available methods for obtaining citizenship and visiting Malta.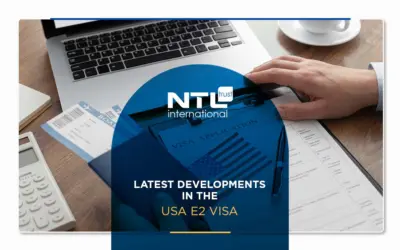 The USA E2 Visa is a non-immigrant visa that allows individuals from certain treaty countries to enter the United States for specific business-related purposes.