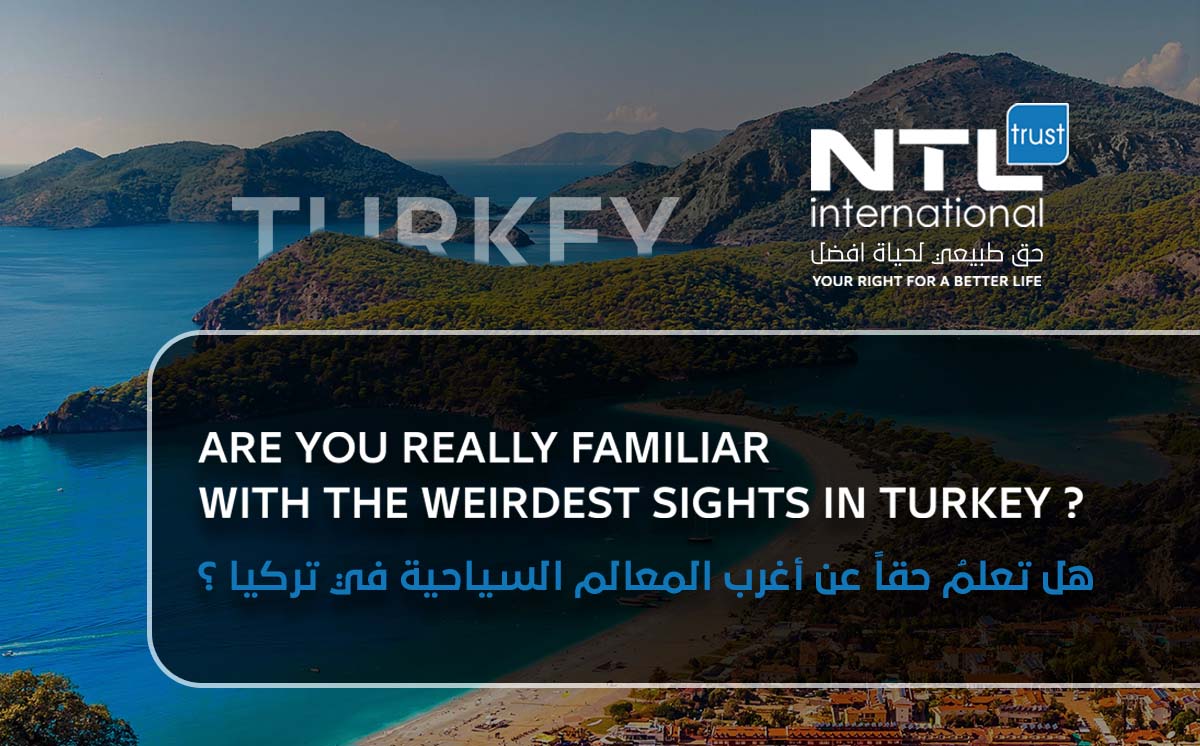 Are you really familiar with the weirdest sights in Türkiye?
If you are one of those who are attracted by the virgin nature or the ancient monuments and buildings that have not been set foot on human feet or consumed by a large number of visitors and tourists, then it is no wonder that you think of  Türkiye, which is one of the most famous places of tourism in the world. But it is preferable to stay away from the sandy beaches in Antalya or Fethiye, for example, or the palaces, museums and bazaars of Istanbul, and not approach the mountains and valleys of Trabzon and Ayder or Risa tea fields, as many tourists who reach hundreds of thousands annually adhere to the same old cities and resorts.
Maybe the repetition of what was said previously about Türkiye as a tourist and hospitable country will be a little boring … as its monuments, nature, restaurants and beaches have become more famous than a fire on a flag.  Although Arab and foreign tourists do not tire of talking about it, taking and publishing photos and videos. However, there are still areas in Türkiye that are relatively far from famous untill now, although they are no less beautiful and charming.
Here are five dazzling places you will discover that there is more to Türkiye than Topkapı Palace in Istanbul or the rock formations in Cappadocia:

Butterfly Valley is a quiet, secluded place. It is located in southern Türkiye near the western coast. It belongs to the Turkish state of Muğla, and can only be reached by boat. It is a natural resort, and an out-of-time by place to escape from the bustling city life with pristine forests, enchanting waterfalls and flocks of butterflies that live nearby that are waiting to be discovered from visitors. This wonder of Mother Nature gets its name from the exotic species of winged beauties fluttering in the canyon who certainly make for welcome companions as you relax on the pearly-white beachfront.
The beaches of this valley are some of the best in the world with there are self-service food shacks, wooden huts and pop-up tents suitable for camping in a fantastic fantasy setting.
Olympus is a tiny village located in a valley on the southwest coast of Türkiye. It is quiet and dreamy and provides visitors with a glimpse into the history and culture of the region.
This small village has a beautiful beach along the coast and lots of ruins hidden among the hills and forests. One of the most beautiful of them is the famous Lycian Road, a long pedestrian walkway that stretches for 500 kilometres, through which ancient ruins, wonderful scenery and rivers can be seen along.
Olympus is the gateway to many adventures such as boat trips, diving adventures, and town shopping there. When you reach Olympus after dark, you will see one of the most spectacular views of the night sky from the top of the valley.
In addition to the above, and just a short drive from the old city filled with ruins, there is an area called Yanartas. In Turkish, it means "burning stone", as you can see dozens of small natural fires that burn continuously throughout the year for more than 2,500 years. These little fires appear to be tongues of flame emerging from vents created by nature in the cliffside rocks. Locals and visitors often use these flames to brew tea, but in the past, sailors and explorers used them as guide lights and navigation points.

An ancient city located on the southeastern border between Türkiye and Syria and is distinguished by its ancient castle, glowing houses of limestone, stunning vistas and a diverse mosaic of peoples, making it like a melting pot of Assyrian, Arab, Turkish and Kurdish ethnicities and cultures.
You can start your journey there by wandering the dusty golden cobbled stone alleys of the Old City, you will feel as you wander into an open-air museum, enjoying the rich multicultural heritage, stunning scenery, and unique architecture, and witnessing the handicrafts and local life. And you can't help but enjoy unique food and special desserts (you should try the molasses-dippe nut dessert, Jeevesli Sujuk).
You should also visit the jewel of Mardin, which is the Monastery of Saffron, this Syriac Orthodox monastery that is located five kilometres outside the city and was founded more than 1500 years ago, and features saffron-coloured stones, rose gardens, and peaceful courtyards.
Also, at the city limits, the Al Qasimia Islamic School is worth a visit and a stop not only for its gorgeous simple design but also for its overlooks of the plains. As it is a great place to watch the sunset on the distant horizon on the hillside that will transport you to another world.

Legend has it that the nearby Mount Farhad was named after a hero of the region, who tried to win the friendliness of the father of his beloved Princess Sherine by digging a tunnel across the mountain to bring the spring water to the princess' palace.
This tender story gives Amasya a strange charm and romance. And it's really hard not to fall in love with rocky canyons, fallen waters, and traditional homes. If you like eastern folklore, this attractive mountain town along the banks of the Yeşil River is the place to be!
There you will find beautiful half-timbered Ottoman homes. Although Turkish baths, known locally as "baths" are spread all over Türkiye, it is difficult to resist those in Amasya. You should visit "Mustafa Bey Hamamı" which blends authentic Ottoman luxury with Swiss saunas.

In a short drive from the city of Adiyaman in southeastern Türkiye, you will reach the Nemrut Mountain. The climb to the summit is worth the experience, as it has been rated as the best place in the world to witness a breathtaking sunrise. Although it is considered the highest open museum in the world, it is one of the lesser-known archaeological sites in Türkiye, despite the monuments, it contains graves such as the tomb of King AntiochisAntiochus and huge stone statues.
The ruins of the Commagene Kingdom sit on top of the mountain and a pyramid-like structure is formed that leads to an open temple, containing these statues inside. These stone statues date back to 62 BC and are incredible formations of world history. A huge collection of rock panels, which are 8 to 9 meters high and have a variety of different heads including eagles, lions, King Antiochus himself, and other Greek, Armenian and Iranian deities.
The mountain's location, far from the modern town, makes it a quiet area suitable for meditation and relaxation.
Now, do you still think you've visited Türkiye enough?!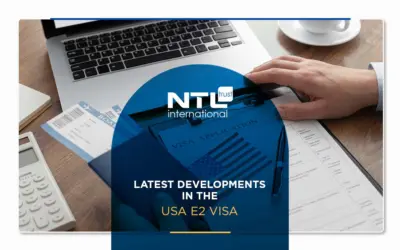 The USA E2 Visa is a non-immigrant visa that allows individuals from certain treaty countries to enter the United States for specific business-related purposes.