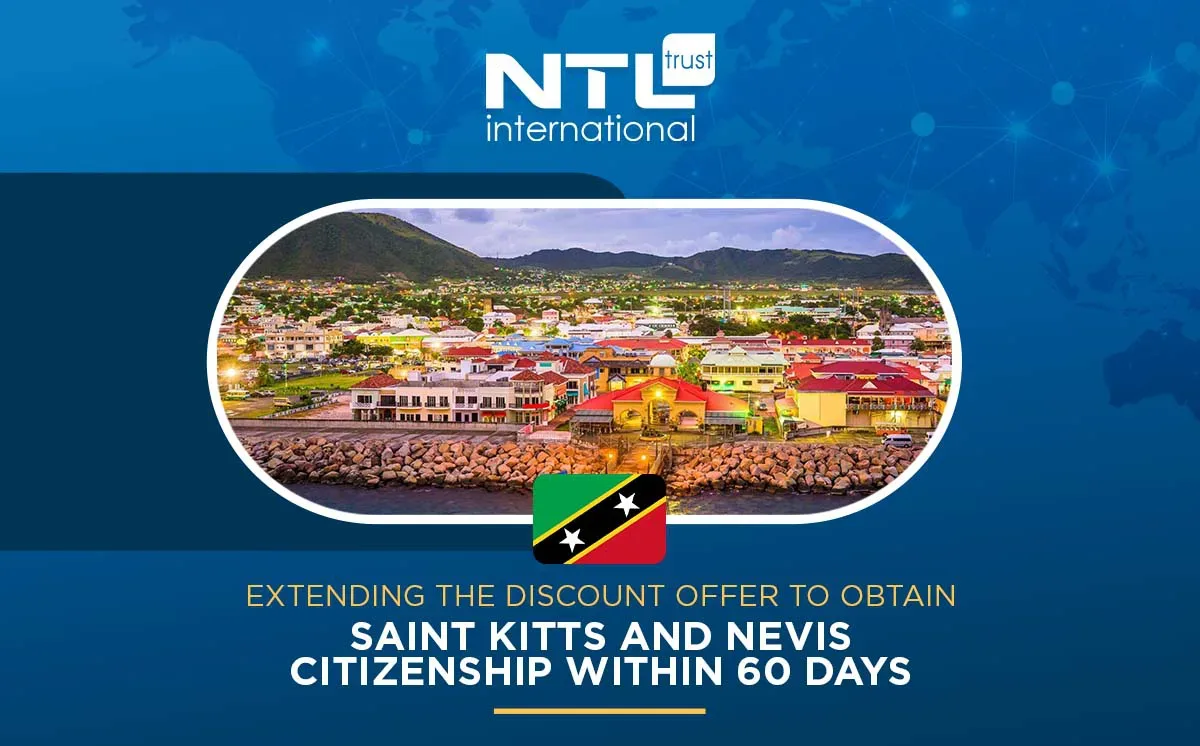 Extending the discount offer to obtain Saint Kitts and Nevis citizenship within 60 days
The Citizenship Unit Office in St. Kitts and Nevis
had previously announced in a statement the extension of the discount offer to obtain Saint Kitts and Nevis citizenship by donation to the middle of this year, following Dr. Michael Martin's assumption of the unit's position at the end of last year.
However, before the end of June, the good news was announced for investors wishing to obtain Saint Kitts and Nevis citizenship by investment, as it was agreed to extend the discount offer to obtain St. Kitts and Nevis citizenship again, but for the last time, so that investors will be able to obtain citizenship. By donating within 60 days only instead of at least 3 months and without fees to speed up additional procedures, and also by reducing the value of the donation.
According to the announcement of the Head of the Investment Unit in St. Kitts and Nevis, Mr. Michael Martin, the offer of a discount to obtain Saint Kitts and Nevis citizenship by donating to the LTO Sustainable Growth Fund will be extended for another 7 months, i.e. until the end of January 2024. This means One last chance for investors to obtain citizenship for an amount starting from $125,000 per person within a period not exceeding 60 days and without adding fees to speed up the procedures.
Martin confirmed that investors are aware of the importance of this program and that it is the easiest and fastest way to obtain a second citizenship by donating $125,000 to a single investor, provided that the donation value is as follows:
Single applicant – US$ 125,000

Main applicant and a spouse – US$150,000

Main applicant and up to three dependants – US$170,000

Each additional dependant under 18 – US$10,000

Each additional dependant over 18 – US$25,000
In addition to administrative and government expenses and criminal investigation fees for all applicants over the age of 16.
Note that the acceleration fee starts at $25,000 for an individual applicant, but it will be free until the end of the offer period.
On the other hand, the head of the investment unit, Michael Martin, explained that the amount of the donation in the Sustainable Growth Fund is used to support the infrastructure of the island and support educational and medical institutions, and thus invest in one of the most important countries that offer investment citizenship programs around the world and that have a stable economy and a more Safe and organized investment program.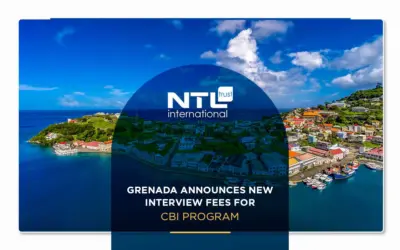 Entry into force of the New CBI interview Fees in Grenada.