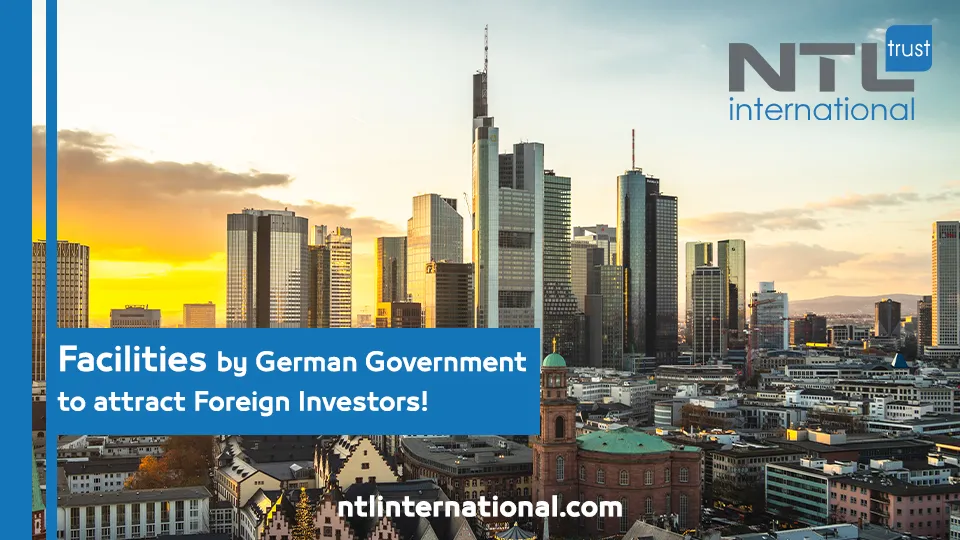 Facilities by German Government for Foreign Investors
The German government intends to encourage investors wishing to expand their horizons and achieve their ambitions to invest in one of the strongest global economies, by providing many good, promising, and easy investment opportunities and offering many facilities to attract investments and boost the growth of the German economy.
After Germany was at the forefront of attracting foreign workers by offering many residency programs for professional workers and nurses, it has now turned to focus on attracting investors more than before.
But the question that arises now is: What drives the investor to invest in Germany precisely? What distinguishes it from other European countries?
Facts about the Economy and Investment in Germany:
The German market is a powerful and open market for investment in all sectors.
German law does not distinguish between the German investor and the foreign investor in terms of privileges and opportunities.
As a result of the superiority of the German economy in the world (first in Europe – fourth in the world), investment in the German market is one of the most successful investments in the world.
Germany is a leading country in manufacturing cars, spare parts, industrial machinery, and information and communication technologies, in addition to financial services, equipment, consumer goods, and chemicals.
Germany considers a safe environment for investment due to the binding and governing laws guaranteeing property rights and tax facilities and their flexibility.
Therefore, Germany is ranked fifth in the world in terms of foreign investments in it.
There are currently more than 45,000 foreign companies in Germany, employing about three million people.
These companies produce nearly 1,600 billion euros in sales, which represents 27% of the total value added in Germany.
It is obvious to those who observe the German economy to know that it occupies a distinguished position among the countries of the world in research and development, qualifying the skilled workforce and trying to attract them from around the world. This will positively affect the investment and the investors. In addition to this, the Germans are known for their high capacity for innovation and creativity, which is appeared by a large number of German patents and excellence in the areas of technical solutions, which are a strong opportunity to invest in them.
Moreover, Germany has a superb infrastructure in addition to its location in the heart of Europe in the middle of transport and shipping routes. This brings the investor in the German market closer to consumers in Germany in addition to the customers in the European continent. Germany's geographical location in the heart of Europe is an incentive for 49% of companies to use Germany as their headquarters in Europe.
In particular, American, Chinese and Japanese companies are taking advantage of their location in Germany to gain access to the European domestic market.
Corona's impact on the German economy:
Many of the world's economies have been shaken by the spread of the known epidemic. German companies also have suffered and are still suffering from the effects of the spread of the virus. But the German government has supplied the stalled companies that have been stopped due to the Corona pandemic crisis with capital under the Rescue Umbrella clause. Which represents strong support for many businessmen in these difficult times.
Last year, the German Cabinet approved the allocation of 750 billion euros in aid to small and medium-sized companies to prevent them from going bankrupt.
However, this potential bankruptcy of German companies is considered a golden opportunity for businessmen around the world who wish to enter and invest in the aspirational market. The successful investor is the one who takes advantage of this opportunity, which may not be repeated.
The German government has already begun to put forward solutions to get rid of this crisis. Among the most prominent was providing great facilities to investors wishing to enter the German market, including buying shares of distressed or threatened companies with bankruptcy or buying them all with their assets and employees, with material values ​​less than the actual value in normal circumstances. In addition, the facilities to obtain Investment Residency in Germany faster than before, with fewer requirements and more features, unlike what was previously known.
However, when considering the acquisition of troubled companies in Germany, foreign investors should carefully study emerging companies in the German business and technology milieu. In addition to researching the history of family companies, which are often pioneering and well-known companies in the specialized markets, but are looking for partners to expand, spread, and survive for future generations. The advice of NTL's corporate legal experts can be helpful.
In addition to acquiring troubled companies, the investor can also expand his business by investing in the real estate sector that achieves high profits, as rental returns are considered the highest among European countries, making the property a safe path for the investor and his family. In addition to that, it is a major step for them to obtain German citizenship.
It is also useful in this context to highlight the types of companies in Germany and the options available to foreign investors. Economic structures vary between sole property under civil law, and limited or joint partnerships, and limited liability, profit, or non-profit companies.
It is worth noting that Germany is a beautiful country characterized by modernity and tolerance, and provides its residents with a high quality of life and an excellent educational and health system. This country also enjoys stunning natural landscapes and a rich and varied cultural climate and offers many recreational and sporting opportunities. In other words, it is a country that combines both: investment and family life.
Do not forget that regarding your business in Germany, NTL legal experts can be your gateway to it.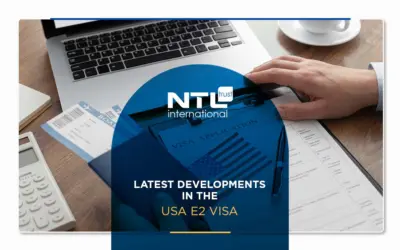 The USA E2 Visa is a non-immigrant visa that allows individuals from certain treaty countries to enter the United States for specific business-related purposes.