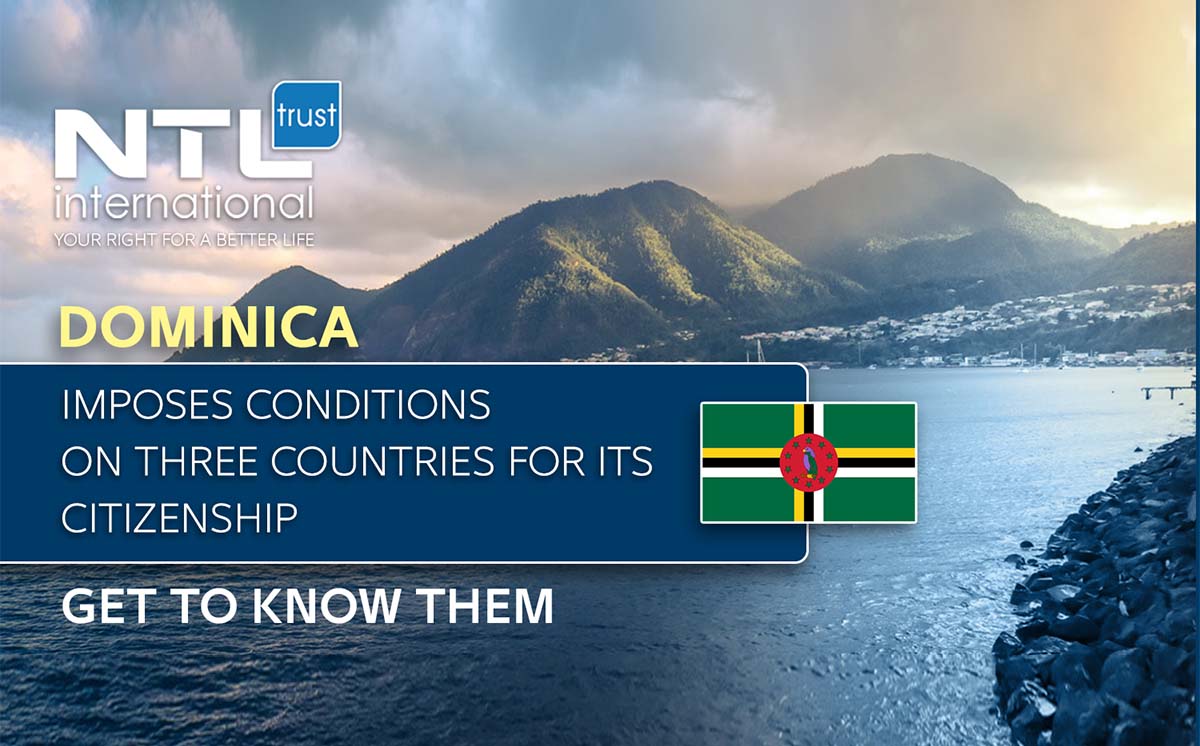 Dominica imposes conditions on three countries for its citizenship … Get to know them
Important changes on the Dominica's program for citizenship by investment. As the Dominica Citizenship by Investment Unit took stricter measures came into effect last month regarding the citizenship by investment program in Dominica, made substantial changes to the program which will have an effect on citizens of Iran, North Korea, and Sudan. In order to become eligible for its program, citizens of these 3 countries must meet some conditions:
They have not lived in these countries for the last ten (10) years,
They have no substantial assets in these countries, and
Are not performing and have not performed any business or similar activity, in or with these countries.
After these conditions are met, the requests submitted by the citizens of the three countries mentioned above will be further subjected to an enhanced due diligence process, the cost of which is to be borne by the applicant as part of the Due Diligence Fees among other fees paid. The new resolution added that the applications of citizens coming from the Syrian Republic who want to obtain citizenship by investment in Dominica will also be subject to enhanced due diligence process.
It is worth noting that the Dominica Citizenship by Investment Program is considered the most economical program worldwide in obtaining citizenship by investment for one person only (donation option). Dominica is a state belongs to the British Crown (Commonwealth) and among the advantages of obtaining citizenship from Dominica is the ability to enter more than 119 countries, including the countries of the Schengen region in Europe, the United Kingdom, Singapore, Hong Kong and Russia visa-free and its passport is ranked 41 among the passports of the world.
Investors interested in obtaining citizenship by investment in Dominica can either choose the Donation Option of no less than$100.000 or the Real Estate investment option in a real estate project approved by the government of at least $200.000 with a pledge not to sell for at least three years, in addition to government, administrative, and Due Diligence fees.
NTL, with its 25 years of experience in citizenship and residency by investment programs, is keen to keep abreast of the latest news and developments of citizenship by investment to provide the reliable news to its clients. As an authorized and legally accredited company by the Caribbean governments, it is fully and continuously aware of all the news presented by the governments there. Through its consultants and experts, NTL always seeks to offer the best consulting that suits the investors and provides a better life for them and their families.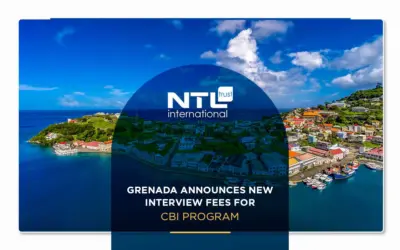 Entry into force of the New CBI interview Fees in Grenada.