Albanian citizenship by investment program coming soon
The Albanian government, like its neighbours; intends to draft citizenship by investment program law for its country. Which will open new horizons for the country and foreign investors as well.
On the 29th of last July, Albania took a decision which was published on August 9, bringing up the citizenship file again to the scene.
Albania, a candidate to join the European Union in 2027 at the latest, is currently reviewing the draft Law on Golden Passports (for investors).
The Albanian government had previously approved the "Citizenship" law in 2020. Which includes an article granting citizenship to "special cases", in which Albania grants citizenship to foreign citizens over the age of eighteen, either if they perform great works and services for the benefit of Albania and the Albanian people in various fields of science, economy, sports and other fields; provided that they do not pose a threat to public order and the national security of the country; or through special programs.
Albania is a suitable country for investing, living and studying. In addition to its beautiful nature and mild weather, its nice people, it is a developing country that contains many important opportunities for investment.
Investors can obtain residency in Albania easily by establishing a company and starting a business with a small amount, and after obtaining the residency, the family members can join together and five years later they can apply for Albanian citizenship.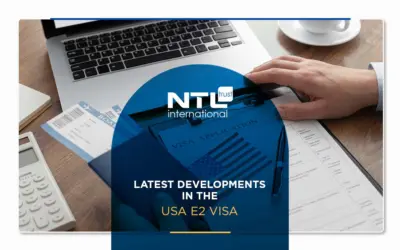 The USA E2 Visa is a non-immigrant visa that allows individuals from certain treaty countries to enter the United States for specific business-related purposes.