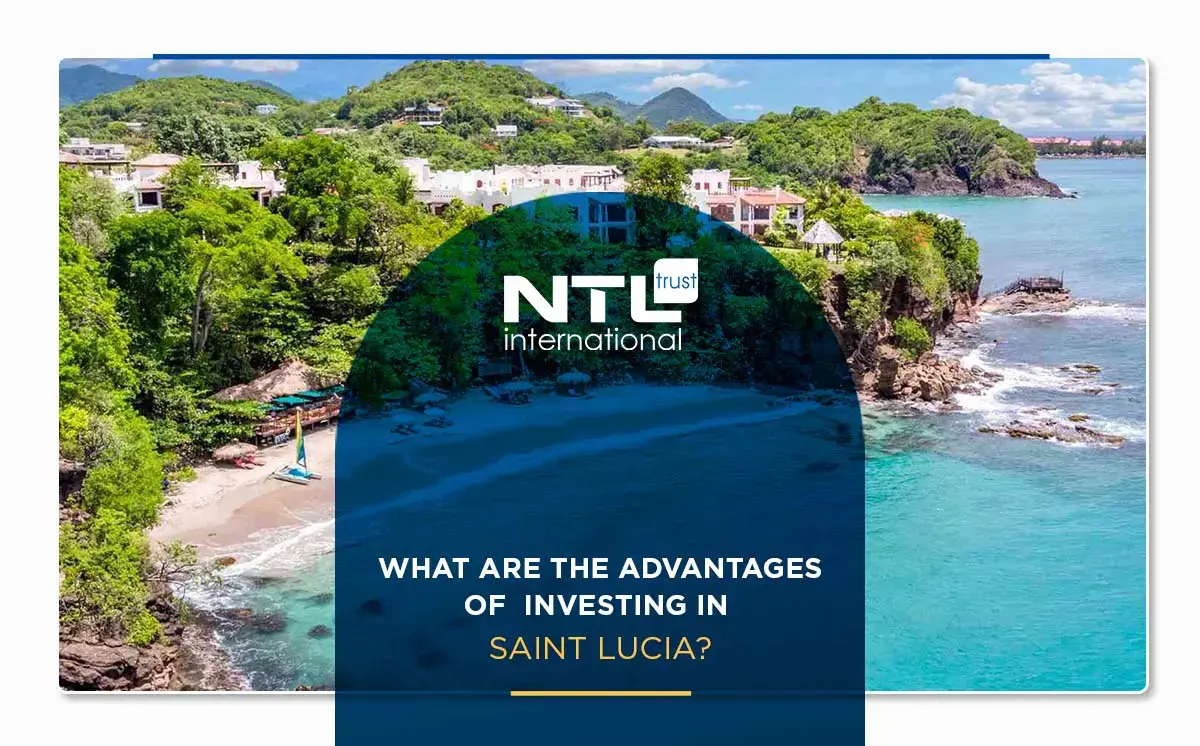 What are the advantages of investing in Saint Lucia? A glimpse of 10 investment advantages
In recent years, investors have turned their attention towards the Caribbean, especially investing in Saint Lucia, which was named the best country in the Caribbean in terms of investment for the year 2018. It is also ranked first for 2023, according to the NTL Clients Ranking. It also still enjoys a stable economic system despite the global economic crisis.
This economy would not have been strong had it not been for the government's efforts to secure an investment environment and provide success factors for any investment activity, in addition to the geographical nature factors that have greatly contributed to the promotion of the tourism sector on the island of St. Lucia. And between a mixture of geographical environment factors, government support, and various investment fields, we will summarize in today's article the most important advantages of investing in Saint Lucia to form a clear picture for every investor who wants to invest in this island.
The most important advantages of investing in Saint Lucia:
Saint Lucia is a magnet for foreign investment in key sectors such as financial services, tax incentives, and investment in renewable energy projects. These advantages can be classified according to the following ten points:
1- Strategic location:
Saint Lucia's prime location in the Caribbean makes it an ideal hub for commercial activity. Its proximity to major markets in North America and Europe facilitates easy access to import and export activities, making it a strategic choice for international investors.
2- A distinctive geographical environment that promoted tourism investment:
Saint Lucia is famous for its stunning beaches, lush rainforests, and vibrant culture, which has made it a tourist attraction that attracts tourists from all over the world. This thriving tourism sector offers excellent investment opportunities in real estate development and resorts.
3- A stable policy environment:
Investing in Saint Lucia provides a stable political environment that encourages business growth and long-term investments. The country's commitment to democracy and the rule of law ensures a safe and secure investment environment. St. Lucia is also considered one of the CARICOM countries that contribute to promoting the exchange of investment activity with many other Caribbean islands.
4- Tax advantages and investment incentives:
Investing in Saint Lucia offers a set of incentives to attract investors, including tax benefits and duty-free privileges such as income tax exemption for up to 15 years, and exemption from import duties. These incentives contribute to creating a business-friendly atmosphere that encourages domestic and foreign investments.
5-

Launching the Citizenship by Investment Program

:
The Citizenship by investing in Saint Lucia Program in 2015, and it is a program targeting investors wishing to obtain a second passport by contributing to investment projects approved by the government. This program also provides a unique avenue for investors seeking global mobility and access to a wide range of opportunities.
6- Diversity of economic projects:
Investing in Saint Lucia does not depend on the tourism aspect only, but the government has sought to provide various economic projects in the textile industry, electronics assembly, and agricultural processing. Among the most important exports in St. Lucia are:
The banana.

Paper products.

Electronics.

Clothes.
Read a detailed guide on setting up a business in Saint Lucia.
7- Continued infrastructure development:
Investing in Saint Lucia is active in infrastructure development, including transportation, utilities, and communications. These initiatives not only improve the quality of life for residents but also create opportunities for infrastructure-related investments.
8- Investment in renewable energy projects:
Saint Lucia has adopted renewable energy projects like solar, wind, and hydroelectric power. Investors in the renewable energy sector can benefit from both environmental impact and financial returns.
9 – Real estate investment opportunities:
The real estate market in Saint Lucia offers many investment opportunities, from luxury resorts to residential projects. The demand for luxury properties among tourists and retirees provides a lucrative market for real estate investors.
10- English is the official language:
Although there is a local language specific to the inhabitants of the Caribbean region, the official language used in all government papers and commercial transactions is the English language, and this means overcoming the local language obstacle or the difficulty of communication, which makes investing in Saint Lucia easier
Read about frequently asked questions in Saint Lucia
Investing in Saint Lucia is a gateway to economic prosperity, political stability, and an enhanced lifestyle. From its investor-friendly tax policies and thriving tourism industry to its strategic location and growing technology sector, St. Lucia stands ready to welcome those seeking to seize the opportunities it offers, and we at NTL stand by the investor's back and advice on obtaining citizenship or starting their own investment project.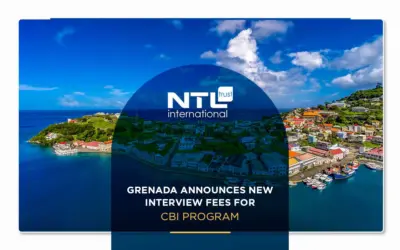 Entry into force of the New CBI interview Fees in Grenada.