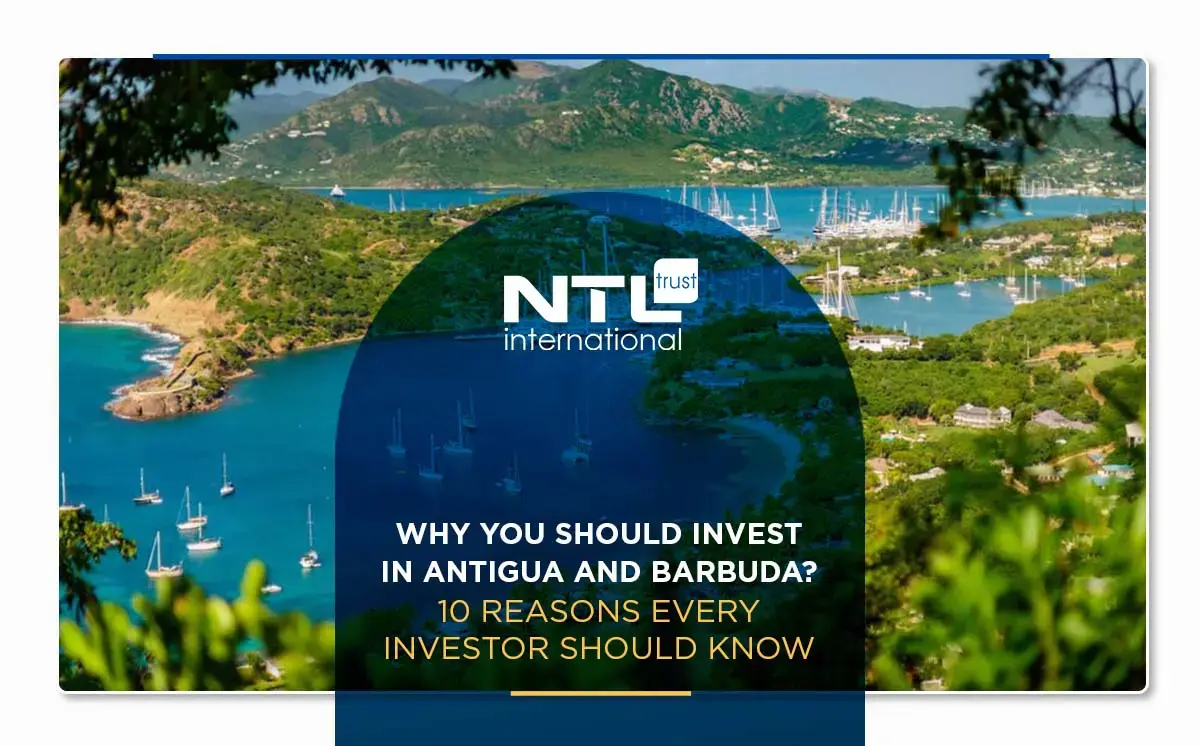 Investing in Antigua and Barbuda, 10 reasons every investor should know!
Investing in Antigua and Barbuda is a golden opportunity for many investors due to the availability of many factors,  Starting with its geographical location, which is characterized by its stunning beaches, rich cultural heritage, and warm climate, ending with the government's interest in making it a prominent investment destination in the Caribbean region.
Antigua and Barbuda offers a range of investment opportunities across various sectors. Here are ten compelling reasons investors should consider Antigua and Barbuda as a potential investment haven.
Reasons for Investing in Antigua and Barbuda :
1-  Tourism Industry:
The cornerstone of Antigua and Barbuda's economy is the tourism sector. With its white sandy beaches, clear waters, and diverse marine life.
 The island attracts tourists looking for luxury resorts, sailing adventures, and cultural experiences. The growth potential of this industry presents a golden opportunity for investors in hospitality, real estate, and all services related to the tourism sector.
2- Economic Flexibility: 
Despite its small size, Antigua and Barbuda has shown remarkable economic flexibility. The country has diversified its economy in order to boost Investing in Antigua and Barbuda, with vital sectors including financial services, agriculture, and light manufacturing. This diversification helps mitigate the risks associated with relying solely on one industry.
3- Strategic Location:
Antigua and Barbuda is located close to major international markets, providing an advantageous geographic location for trade. Its location within the Caribbean also places it as a hub for regional cooperation. It is also a signatory to the CARICOM Convention in the Caribbean, which facilitates cooperation between all the islands of the region.
4- Investor-friendly policies:
Antigua and Barbuda has implemented investor-friendly policies, creating a conducive environment for foreign investment. The government has simplified business processes and introduced incentives to attract and retain investors. In addition, investing in Antigua and Barbuda provides capital tax according to the state's tax exemption policy on income, profits, and inheritance tax.
5 – Real Estate Opportunities:
The demand for luxury real estate, whether for holiday homes or for commercial purposes in investing in Antigua and Barbuda is growing. The stunning landscapes of the country and the constant influx of high-net-worth individuals looking for a stable environment make real estate investment a lucrative option.
6- Renewable Energy Initiatives:
With a commitment to sustainability, Antigua and Barbuda is adopting renewable energy initiatives. Investors in solar, wind, and other green technologies can benefit from government efforts to reduce dependence on fossil fuels and harness their abundant natural resources.
7 – Growing Financial Services Sector: 
The country's well-regulated financial services sector has witnessed remarkable growth, attracting investors looking to take advantage of offshore banking services, trust funds, and other financial instruments. This sector benefits from a stable regulatory framework and strong connectivity.
8- Cultural and Heritage Tourism:
 The island enjoys its amazing beaches, whose residents are proud of the presence of 365 beaches, where you can visit a beach every single day of the year. Antigua and Barbuda also have a rich cultural heritage. Historical sites, museums, and festivals provide opportunities for investors interested in cultural and heritage tourism, which contributes to economic growth and preservation.
9- Education and Innovation: 
The government's commitment to education and innovation has paved the way for Investing in Antigua and Barbuda. Collaborations between educational institutions and businesses promote skills development, research, and technology-driven solutions.
10- Citizenship by Investment Program: 
Antigua and Barbuda offers a Citizenship by Investment Program, which allows investors and their families to obtain citizenship in exchange for investing in Antigua and Barbuda through certain assets, which can include real estate, commercial projects, or contributions to the National Development Fund. Obtaining the investment citizenship program also opens many prospects in terms of freedom of movement and entry into the European market.
Antigua and Barbuda's appeal extends beyond its idyllic landscapes. The country's vibrant tourism sector, investor-friendly policies, strategic location, and diversified investment opportunities make it a compelling destination for investors looking for long-term growth. Whether in tourism, real estate, renewable energy, or financial services, Antigua and Barbuda bodes well for those who wish to explore the potential offered by investing in Antigua and Barbuda in the Caribbean.
If you are thinking of investing in Antigua and Barbuda, you must understand the business environment and the legal framework for investment, so you should consult investment experts such as our experts at NTL and learn the best investment methods and how to start your investment project.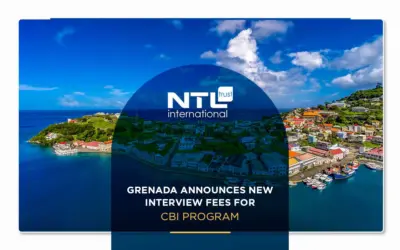 Entry into force of the New CBI interview Fees in Grenada.