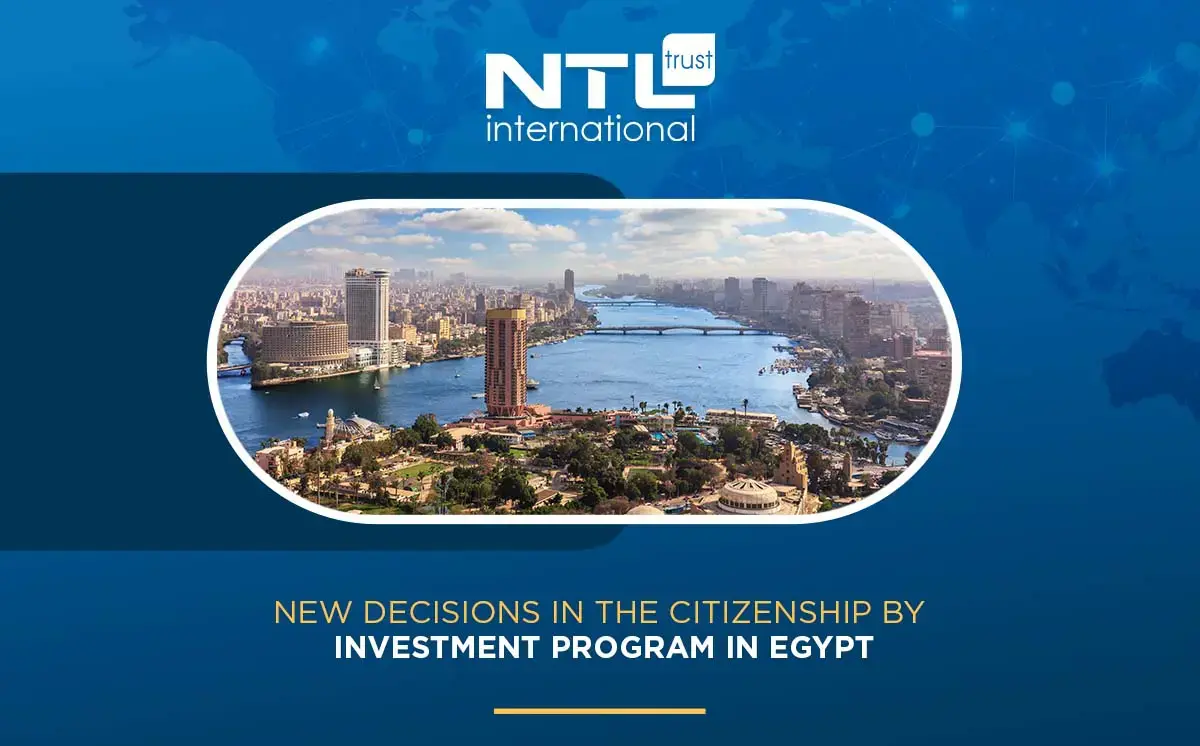 New Decisions about Citizenship by Investment in Egypt
A set of amendments to the Citizenship by Investment in Egypt were issued by Egyptian Prime Minister Mostafa Madbouly. It is worth noting that the Egyptian government launched the investment citizenship program in 2019.
Several changes related to Citizenship by Investment in Egypt program have been issued recently. These amendments focused on reducing the amount of investment in some investment categories or relying on shorter holding periods.
To target new investment fields, attract many investors, and provide them with the necessary facilities, with the possibility of paying citizenship fees through installments.
The amendments that were issued to Citizenship by Investment in Egypt can be summarized as follows:
Investment citizenship through a donation:
While maintaining the minimum donation value of $250,000. In addition, according to the new amendment, the investor can pay this amount in installments over one year. During this year, the investor obtains a tourism residence permit, allowing him to enter Egypt until he obtains the citizenship after paying the total amount.
The fees for obtaining Citizenship by Investment in Egypt have been reduced to 300,000 dollars instead of 500,000, and the amount can also be paid in installments over one year. The investor is no longer restricted to purchasing government lands only, but can buy real estate from any Egyptian company.
Investment citizenship through bank deposit:
The recent amendments announced that the minimum bank deposit amount has become 500,000 dollars for 3 years instead of one million dollars for 3 years. After the end of the deposit period, the investor can recover his money according to the exchange rate on the date of withdrawal without interest. 
The new decisions also canceled the conditions for transferring the investment amount from outside Egypt. The investor can also pay internally from Egypt as long as the paid money passes a customs checkpoint.
Egyptian citizenship through capital investment:
 The value of an investment in the business was reduced to 350,000 dollars instead of 400,000, and an amount of 100,000 dollars was deposited in the state coffers without recovery. The condition that the investor owns 40% of the shares of the investment company has also been canceled, and he is also allowed to invest in a new or existing company at an earlier time.
Benefits of obtaining Citizenship by Investment in Egypt:
Freedom to own real estate without restrictions.

Ease of opening bank accounts by obtaining Citizenship by Investment in Egypt.

Opening your own company without an Egyptian partner.

One of the strongest African markets in terms of purchasing power due to the population of one hundred million people.

Obtaining an E2 visa through an Egyptian passport.

Benefit from health and educational services as any Egyptian citizen.

Diversity and richness of tourist areas.

An Arab country that can be dealt with in both Arabic and English.
This decision was issued in early March of 2023, and it will come into force immediately. You can contact us at NTL to answer all your inquiries related to obtaining Citizenship by Investment in Egypt.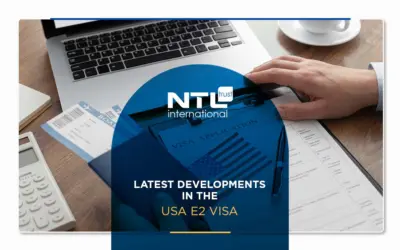 The USA E2 Visa is a non-immigrant visa that allows individuals from certain treaty countries to enter the United States for specific business-related purposes.