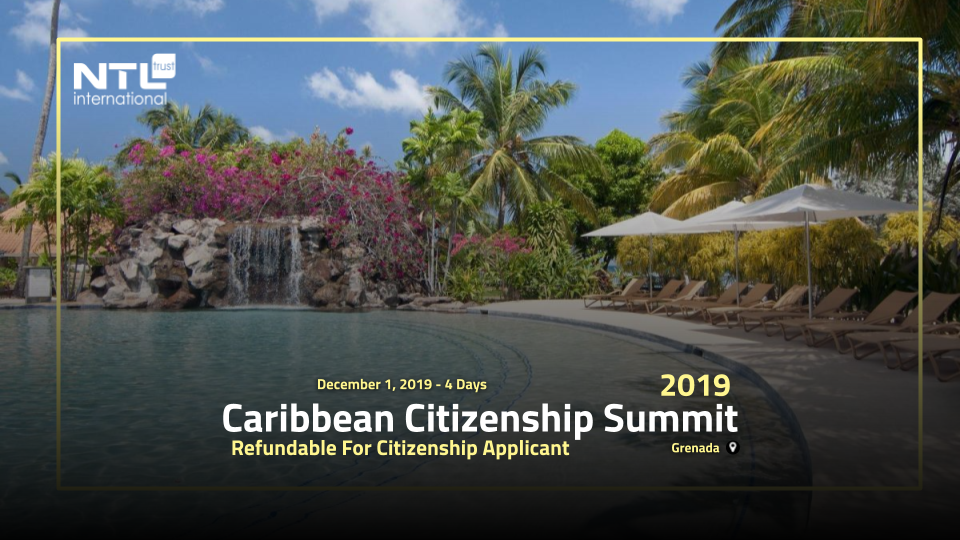 Caribbean Citizenship by Investment Summit 2019
Draft Programme – non-contractual information, subject to change. Please check back to this page regularly for updates.
PROPOSED AGENDA: Caribbean Citizenship Summit 2019
Sunday 1st December
Arrive in Grenada. Transfer to Hotel.
18.00 Sunset Cocktail Reception at Tradewinds Terrace, Radisson Grenada Beach Resort.
Monday 2nd December
09.00 start: Business meetings (dress code: business casual) at the St Lucia Conference Room, Radisson Grenada Beach Resort. Presentations, Round Tables and one-on-one meeting opportunities with industry influencers, bankers and government officials. Topics to include:
Developments in Grenada's Citizenship-by-Investment Programme

Other Caribbean citizenship programmes: St Lucia, Dominica, Antigua and St Kitts-Nevis

Global Programmes: Vanuatu, Turkey, Moldova, Montenegro, Serbia and Cyprus

Due Diligence trends

Changing Asset Protection and Trust Law in the Region

Bankers on Site to assist with account opening in Caribbean banks

Your substance and Fiscal Residence questions answered by experts

Roundtable on Bank Financing of CIP approved investment projects

Blockchain technology in the Eastern Caribbean
12.30 Lunch
14.00 Business Meetings continue
15.30 West Indian High Tea, Q & A with panelists
17.00 Meetings end. Time for the beach!
20..00 Optional evening outing to Dodgy Dock for light dinner and local live music.
Tuesday 3rd December
09.30 Departure in minibusses with private guides for an island tour
11.00 Chocolate factory tour
12.30 Visit to Beach and Resort, Barbecue lunch on the beach
16.30 Champagne Cruise
18.30 Dinner on sponsored by Bank
20.30 Buses depart for hotel, free evening
Wednesday 4th December
09.30 Buses depart for visit to The Point at Petite Calivigny Private Residence Club
11.30 St Georges town tour, including local lunch
15.00 Tour of St George's University
16.30 Visit to Kimpton Kawana Bay
18.30 Return to hotel, dinner on your own
Thursday 5th December
Departure day, hotel to airport transfers
Possibility to travel on LIAT via Barbados to Antigua or St Kitts for further activities for those who wish to stay longer in the region and catch return flights on 7th or 8th December.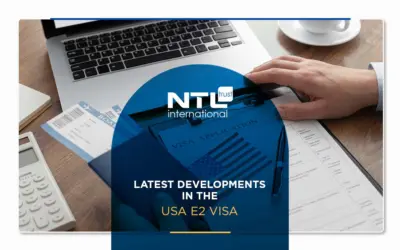 The USA E2 Visa is a non-immigrant visa that allows individuals from certain treaty countries to enter the United States for specific business-related purposes.