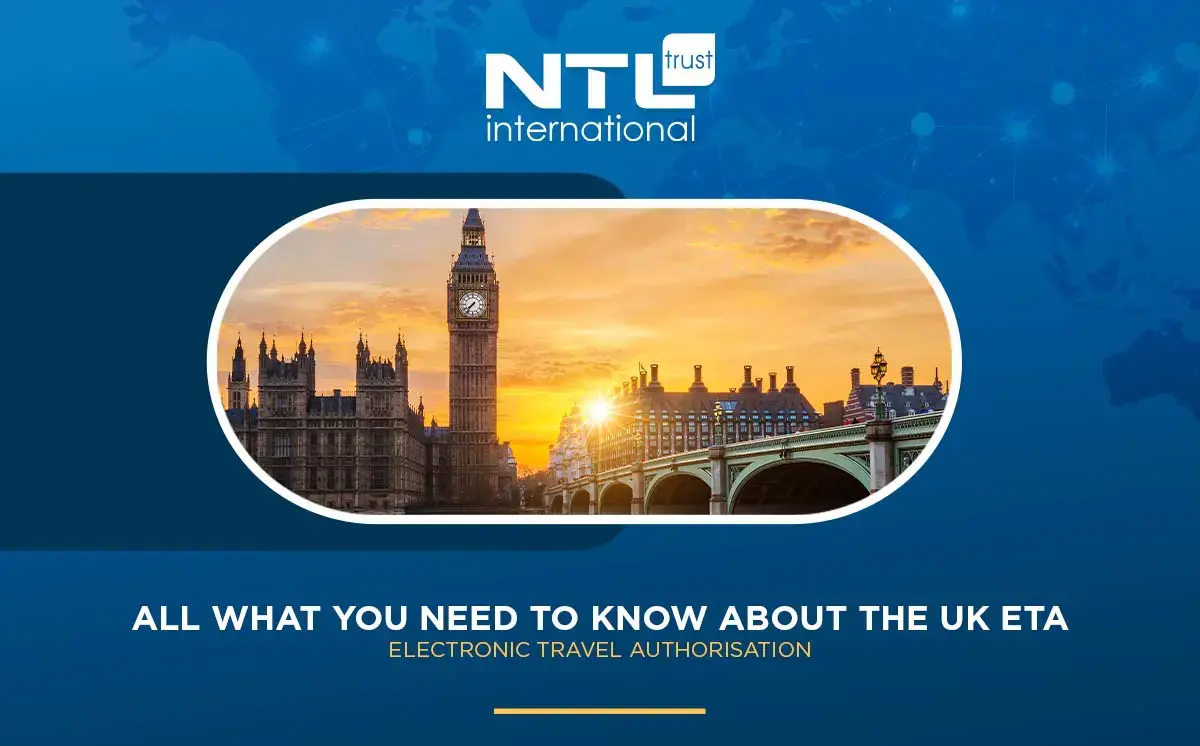 Is The UK ETA a restriction or an audit system?
The UK ETA or Electronic Travel Authorisation:
The UK ETA is an electronic entry permit or visa waiver system that various countries use to grant short-term travel concessions to foreign nationals. It is usually an online application process that allows eligible travelers to obtain permission to enter a country for tourism, business, or transit purposes. Electronic Travel Authorizations are often introduced to simplify the visa application process and enhance border security by pre-screening travelers before they arrive. Once approved, The UK ETA is linked electronically to the traveler's passport, eliminating the need for a physical visa sticker. The validity and conditions of the electronic permit vary according to the regulations of the issuing country.
The UK ETA Electronic Travel Authorization:
The ETA is one of the UK's plans to digitize borders by 2025 fully. It has already announced its application to many countries worldwide in the next few months, as the first announcement was in March of 2023 that was launched with Qatar and the GCC countries.
 The UK ETA travel permit and holders of Caribbean nationality:
The British Ministry of the Interior announced a few days ago the addition of the requirement to obtain an electronic travel permit (The UK ETA) for countries that can enter Britain without a visa, which will include the Caribbean islands successively, starting from the Caribbean countries that offer investment citizenship programs: St. Lucia, Grenada, Antigua and Barbuda, St. Kitts and Nevis, followed by other Caribbean islands. Except for Dominica, which is no longer one of the countries that can enter Britain without a visa.
How long does it take to submit The UK ETA application?
 The UK ETA can be obtained online through a quick and easy process that only takes a few minutes to complete an online application. This can be done up to 72 hours before the date of travel to the UK.
Documents required when applying for an electronic travel authorization (The UK ETA):
A valid passport from an eligible country.

Travel details.

A valid email address.

Credit or debit card.
When does an investor need to apply for The UK ETA?
When traveling to Britain for a period of 6 months for tourism, work, or other purposes.

When applying to visit Britain for a period of 3 months for Creative worker visa holders.

when crossing the UK.
What cases are exempt from The UK ETA?
Everyone who holds a British or Irish passport.

Everyone who holds permission to live, work or study in Britain.c

Everyone who holds a special entry visa to the Kingdom.
What is the validity period for  The UK ETA?
The UK ETA is valid for two years if you hold the same passport. If the passport expires, you must renew the permit application.
What is the concept of ESTA?
Electronic System for Travel Authorization was launched by the United States of America in 2007. It is an electronic system that determines the eligibility of travelers from Visa Waiver Program countries to enter the United States for short-term visits, usually of up to 90 days, for tourism, business, or transit purposes. Travelers need to apply for an ESTA before they go to the United States, and if approved, the ESTA serves as a permit for visa-free travel.
What is an electronic visa or an E visa?
An E visa is a type of visa imposed by certain countries, including the United States, to facilitate international trade and investment. It is usually available to foreign nationals who are citizens of countries that have treaties or agreements with the exporting country. The E visa is designed to enhance economic and business activities by allowing individuals to engage in trade, conduct business, or invest in the host country.
There are different subcategories of E visas, such as:
The E-1 for traders who engage in significant trading.

 The E-2 for investors who make a large investment
 E visas generally provide temporary residence for the duration of approved business activities.
It is an entry requirement conducted online, usually associated with the passport number used in the application. Its aim is to simplify the visa issuance process.
What are the documents required when submitting an E visa application:
A valid passport.

2 personal photos.

A clear business plan. 

Proof of eligibility.

Investment documents such as proof of funds and bank accounts.

Recommendation letter.

Clear CV.

Pay the application fee.
European Travel Information and Authorization System is a European travel authorization system that allows entry to most countries in Europe and aims to enhance security by pre-screening eligible travelers through an online application process prior to their trip. It is not a visa but an electronic travel authorization that allows short stays of up to 90 days within a 180-day period for tourism, business, or transit purposes. Once approved, the ETIAS will be valid for entry into Europe for up to three years or until the traveler's passport expires. It is designed to improve security while facilitating hassle-free travel within the Schengen Area. It will be implemented starting in 2024, and the system will include about 60 countries.
 Visa on Arrival is a type of visa that allows eligible foreigners to obtain a visa at the port of entry or upon arrival in a country, rather than obtaining it from an embassy or consulate before traveling. The visa is usually granted for short-term visits, such as tourism or business purposes. The procedures for those who obtain a pre-arrival visa are often accelerated, thus saving time for the investor when entering the country.
What are the requirements for a VOA visa:
A valid passport and a copy thereof.

Fill out the visa application form.

Pay the visa fee, which varies from country to country.

Hotel booking.
It is very important for the investor to have a clear idea of both the concept of a travel permit and a visa,  we can summarize that along these lines:
The travel authorization is an electronic application that does not exceed a few minutes to submit. Its aim is to inform the country of your desire to travel soon to verify your personal file such as The UK ETA and ESTA.
As for the visa, it is a complete system that requires you to have many official identification papers, a CV, and specific fees that must be paid when applying, such as an E visa.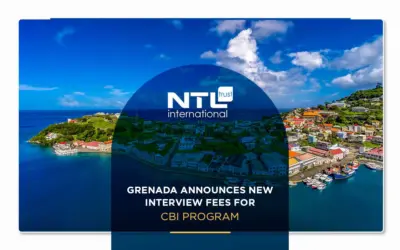 Entry into force of the New CBI interview Fees in Grenada.