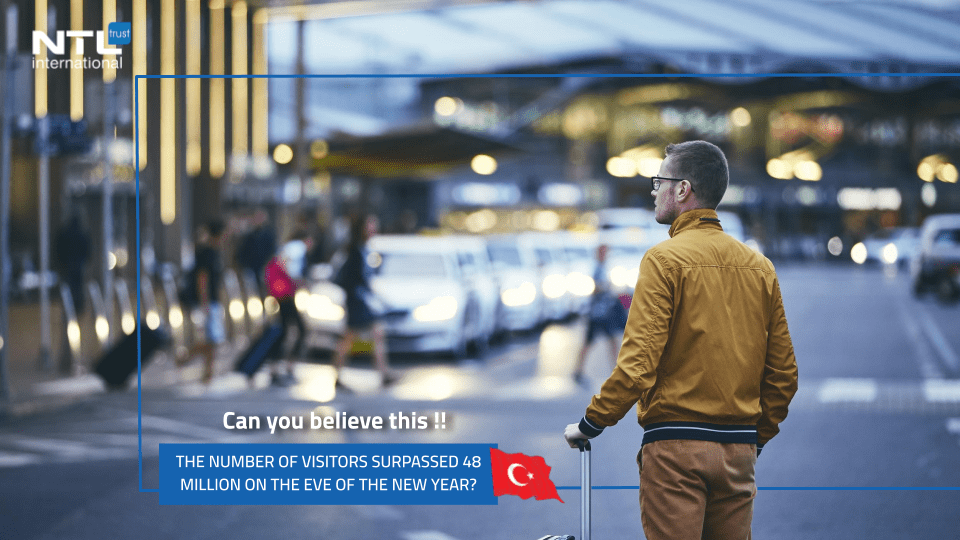 More than 48 million visitors on New Year's Eve in Türkiye
The charming Türkiye, The Top Tourist-Generating Country.
Türkiye ranked fourth in Europe in the list of best tourist hosts. Where it hosted in the eleven months of the year 2019 until the eve of the New Year nearly 48 million and 46 thousand and 732 visitors. The largest number of visitors were from Russia, Germany and the United Kingdom, followed by Bulgaria, Iran and Georgia, with expectations of receiving 70 million tourists before 2023.
Its revenues from this sector in the first nine months of 2019 amounted to approximately $ 26.63 billion after attracting 41.6 million tourists, which greatly encourages investing in the Turkish tourism sector!!!
Türkiye also ranked sixth in the list of most visited countries around the world according to the data of the World Tourism Organization in December 2019 (UNWTO). It also ranked 15 in the list of global tourism receipts.
It is worth noting that Türkiye is at the crossroads of multiple civilizations, Türkiye has many stories to tell. Every street and neighborhood, every building and palace has a story to tell. If you are looking for an exciting trip, then what you are looking for is right here in Turkey.
Traveling inside Türkiye is incredibly easy and much cheaper than other countries. You'll find affordable domestic flights, old and new installed high-speed trains, buses, boats and ferries, and even scenic hiking and mountain climbing routes.
And if you are a fan of delicious food, you will not only find kebabs in Türkiye, but also outstanding dishes of fine dining. Both a feast for the eyes and for the stomach, your sense of taste will go on an amazing voyages!
There is a magical harmony between green and blue is waiting for you in Türkiye as well. How about taking a deep breath in the green forest? Or a refreshing dip into the many shades of turquoise, with its hot springs and hammams, Türkiye takes care of your body and soul, and there is nothing better than a relaxing day to refresh one's self.
All of the above and more, thanks to its convenient location and current capabilities to build mega projects, the tourism sector continues to grow at an extraordinary rate and the Turkish government continues to provide tremendous investment opportunities in this field, drawing attention to both the eastern and southeastern regions of Anatolia which are still untapped, the thing that makes investing in the tourism sector in Türkiye a successful investment.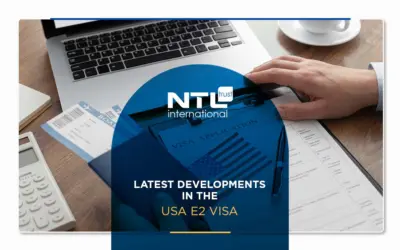 The USA E2 Visa is a non-immigrant visa that allows individuals from certain treaty countries to enter the United States for specific business-related purposes.