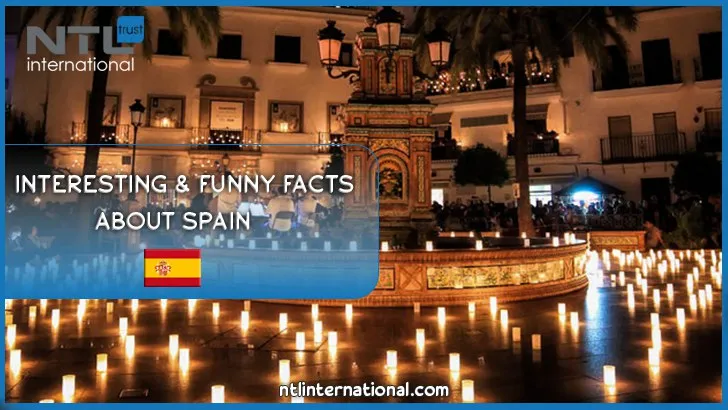 Interesting and Funny Facts About SPAIN
Spain is your choice for a safe life and a wonderful future:
What if I told you about its ranking by the Global Peace Index 2020 at number 38 out of 163!!
What about its privilege of providing free public health care, and having excellent international schools and world-class universities!!
If you want to move with your family and have the feeling of anxiety in your mind about the future of your children. These feelings will disappear by choosing Spain because it is listed among the top 10 countries in the world in international schools, and English is the main language of teaching.
And if you are a student at the undergraduate level, in 2019, 11 Spanish universities were ranked among the 500 best universities in the world, and the number of internationally recognized universities in Spain reached 76, including 52 public universities and 24 private universities. Spanish universities receive more than 80,000 foreign students every year, due to the English language programs which are offered by several universities.
Do you know about the Spanish language?
The official language is Spanish language which is spoken by about 360 million people around the world as a first language, but it is not the only one. There are also regional common languages ​​that Spain is home to, namely: Castilian is spoken by 99% of the population.
• Catalan which is spoken by 19% of the population.
• Galician which is similar to Portuguese and 5% of the population speaks it.
• Basque which just 2% of the population can speak it.
The Castilian language is a common language spoken by all Spaniards, but other regional languages ​​are not mutually intelligible and do not share common origins, so they adopt it in their daily activities.
The Castilian language, origin goes back to the Castile region in the Cantabrian mountains in northern Spain, after the collapse of the Roman Empire and the mixing of Latin with the indigenous dialects. With its great spread, it adopted some Moroccan Arabic vocabulary and was influenced by Jewish Spanish (Ladino) and others.
Then, in the 13th century, King Alfonso worked to standardize the language, and in 1492 Antonio de Nebrija presented the first grammar of the Spanish language to Queen Isabella. We can read Spanish as easily as Icelandic, Arabic and other classical-era languages ​​without having to refer to documents from the 11th century and earlier.
Festivals that you will only see in Spain:
Spanish people love festivals, nightlife and dancing since flamenco comes originally from Spain. Here we will give you several suggestions to enjoy in Spain:
• In Pedraza which is located in Segovia, and specifically, on the first and second Saturday of July, the entire city is lit by candles only, and you can imagine how beautiful this scene is, and to complsplendouete t the splendour, you must go to the Plaza Mayor Square or the Ignacio Zuluaga Castle Museum, where classical music concerts are held.
• This time in Cadiz and another night lit by candles in early June, when candles are lit until the morning in the old city with its white walls. Here, sitting calm and relaxing under the stars with this romantic atmosphere are reign supreme, and you can also join one of the concerts that are usually on a specific theme.
• Every year in July, to celebrate the lavender fields and their magical colour, the Lavender Festival is held in the Guadalajara region near Madrid, where very large quantities of lavender flowers are collected, and the participants wear white clothes and enjoy watching the sunset among the fields while playing music. When night comes with its starry sky, it is time for an open buffet dinner.
• The latest proposal is Almeria city and its Cabo de Gata Natural Park, where candles are lit on the ground, while the shops will remain open, and many theatrical performances, flamenco, jazz, fire games and other entertainments will be held between mid-August and late August.
Spain is your second home… Are you still hesitating?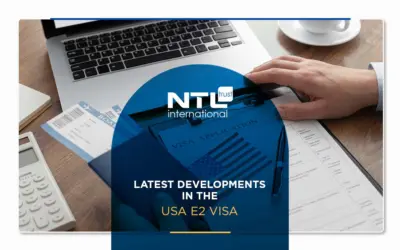 The USA E2 Visa is a non-immigrant visa that allows individuals from certain treaty countries to enter the United States for specific business-related purposes.