A meeting with the Grenada Investment Development Corporation GIDC
At Grenada Investment Development Corporation (GIDC), Mr. Imad Elbitar met Mr. Royston Cumberbatch, the Vice President of the Investment Promotion Agency.
This meeting took place during Mr. Imad's tour in the Caribbean countries in late February of the current year 2023.
They discussed a lot of ideas to attract investors who obtained citizenship by investment from Grenada to live and expand their investment business in it.
The most important topics that were discussed with the Vice President of the Investment Promotion Agency At Grenada Investment Development Corporation (GIDC):
Introducing investors to the available opportunities, whether with new or existing projects in investment-priority sectors, where investment-priority sectors are discussed, whether these sectors are new or previously existing, and knowing the projects offered for sale and presenting them to investors who obtain second citizenship from Grenada.

Putting up some companies offered for sale to new investors, especially citizens of Grenada, as the Investment Authority wants to attract the Grenadian investor and invite them to open investment projects in their home country.

Sending a letter to those who have obtained citizenship by investment from Grenada, inviting them to visit the country and enjoy its beauty. The deputy of the Investment Promotion Agency talked about the possibility of preparing a letter that attracts investors who have obtained citizenship and aims to build fruitful cooperation relations to build investment projects in Grenada.

Among the facilities provided is the possibility of communicating with local companies to conduct feasibility studies and more detailed analyses of investment projects.

Guiding visitors to the most suitable areas to facilitate communication and rapprochement with the culture of the country, as the Investment Authority provides the necessary facilities to overcome administrative obstacles, and direct the investor to the projects that the country needs and that serve the success of his project at the same time.
In our role at NTL, a company specialized in providing consultations related to investment citizenship programs, we invite investors to visit this island in the Caribbean region and take a close look at the nature of this island to get acquainted with the quality of investment opportunities that can be applied on the ground, in addition to seizing the opportunity and getting to know its simple and hospitable people. and its distinctive geographical topography.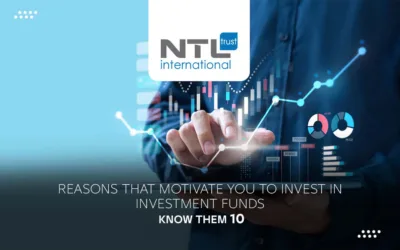 Learn about the advantages of investment funds that provide the investor with the opportunity to experience a successful investment without the need for large capital.