Residency in Germany can be obtained by establishing an investment
Establishing a company
Previously, investors had to set up a company with a minimum share capital of €250,000.
The government has abolished this condition, and now, there is no longer a minimum capital required, with the preference remaining that it should not be less than the previously mentioned value.
Birth certificate for all applicants and marriage certificate.
Bank financial statement with proof of legal source of income.
Academic achievement certificate for all applicants
Benefits of this program:
The possibility of adding the wife and children under the age of 18.

No minimum capital is required.

The processing takes 4 to 6 months
Advantages of Obtaining Residency by Investment in Germany
Free access to EU Schengen countries.
Good living and a first-class healthcare system.
Excellent free educational.
Safety, Germany is a peaceful and politically stable country.
High-quality living standards.
A beautiful country with rich culture, and heritage. Different terrain of rivers, lakes, mountains, farms, etc., 
The lowest crime rate in Europe.
After the business has been effectively productive for three years (With a positive impact on the German economy and fulfilling an economic or regional demand), applicants and dependents are eligible for an unlimited permanent residence permit if they are proficient in German in at least a B1 level.
After 3 years of obtaining permanent residency, with continuity of the business, commitment to tax duty, and sufficient income to support the investor and his family, it is possible to apply for German citizenship, with some additional conditions for the German language and knowledge of German culture.
Germany, or Deutschland as Germans call it, has a rich distinctive history and culture which gained due to the border countries that have greatly influenced its language, culture, and life.
Germany is one of the most influential countries economically, politically, and even commercially. Moreover, Germany ranks second internationally in the fields of medicine, Engineering, and technology. On the side of education and health care, German is characterized by linking technology to its educational and medical systems; which is why it has the most powerful systems in the world.
Besides it is home to many famous and important trademarks in different fields either in medical equipment, automobiles & engines, medicines… etc. 
The people of Germany love to celebrate and get together, especially during carnival season, at wine festivals, Oktoberfest, football matches, and other beer festivals.
Germany is located in the Center of Europe, with a total area of 357,022 km²
Estimated population of 83.13 million
The capital of the state is Berlin
The official language is German
The currency is the Euro €
THE MAIN STEPS OF GETTING RESIDENCY BY INVESTMENT IN GERMANY
The process may be simplified into the following steps:
| | |
| --- | --- |
| Step1: | Signing a contract with NTL and making the first payment. |
| | |
| --- | --- |
| Step2: | Define and approve the type of work. |
| | |
| --- | --- |
| Step3: | Company registration and opening a bank account. |
| | |
| --- | --- |
| Step4: | Applying for the residency and need to fill out the application, residential address, health insurance and company registration certificate. |
| | |
| --- | --- |
| Step5: | Finally, receiving the residency card. |
Info & useful links about Germany
a small European country that has magic and beauty in its splendid nature. You will feel the magic among beautiful beaches surrounded by towering mountain ranges, and fabulous islands. Not forgetting in addition to having a unique set of tourist sights, and historical shrines with amazing designs.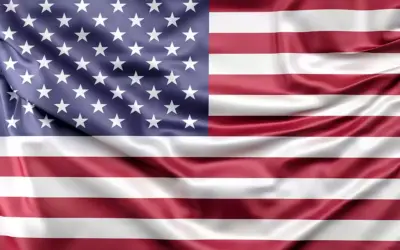 Residency By InvestmentThe E2 Visa is a visa...