Portugal D7 visa, or what is known as non-profit residency, is a type of long-term visa for non-EU citizens who wish to reside in Portugal. This visa is for individuals who have sufficient financial resources to support themselves without having to work in Portugal.
What are the requirements for obtaining a Portugal D7 visa or non-profit residency in Portugal?
To apply for a Portugal D7 visa, you will need to provide several documents, including proof of passive income, proof of health insurance, a criminal record certificate, and a valid passport. You may also need to provide additional documents, such as a rental agreement or proof of residency.
All of the above can be summarized in the following points:
A passport or travel document valid for an additional 3 months from the expiration date of the limited period.

 Two personal photos identical to the passport photos.

Return ticket.

Valid travel insurance covering expenses.

A form allowing access to the Portuguese criminal record.

Criminal record from home country or country of residency.

Proof of means of subsistence.

Employment contract or service agreement.

Proof of a source of livelihood.

Incorporation of a company according to Portuguese law.

Or an announcement of the incorporation of a company at the expense of the applicant, and the financial authorities and the Social Security Office are notified,

A statement from the professional association confirming that the applicant meets all the necessary requirements.
How can I obtain non-profit residency?
The amount is placed in the bank account of the main applicant, then the applicant obtains a work permit. This permit is considered one of the positive points in the financial empowerment program, and it is the only country that allows work for residency card holders through financial mastery.
The advantages of Portugal D7 visa program
Adding a wife or children under the age of 18 or over the age of 18 who still need support from the applicant.

Adding the parents of the applicant and his wife.

There are no language requirements

Fast procedures
What are the benefits of obtaining residency in Portugal?
Benefit from the NHR tax system as a non-habitual resident. This means tax exemption or a very low percentage of foreign sources of income.

National Health Care Service.

 Education Service in Portugal.

Possibility to carry out any professional activity as an independent professional.

Get protected by law and order in Portugal.

Access to vocational education in Portugal.

Visa-free travel in the Schengen Area means entry to 26 European countries.

One of the countries with lower middle income.

A D7 visa is your way to obtain citizenship: The D7 visa is valid for one year, and renewable for two consecutive years each time. After 5 years, you become eligible to obtain citizenship.
– Can I work in Portugal with a Portugal D7 visa?
No, the D7 visa is for individuals who do not plan to work in Portugal and have a stable source of income to support themselves.
–
Do I need to speak Portuguese to get a Portugal D7 visa?
No, there are no language requirements for the visa.
–
How long does it take to process a D7 visa application?
The processing time for the application may vary but may take several weeks or even months.
–
How long is a D7 visa valid for?
The validity of the non-profit residency permit lasts for one year and is renewed for two years. After 3 years, the visa holder can obtain permanent residency.
–
Who can get a Portugal D7 visa?
The  D7 visa is available to individuals who have a fixed income of at least €7,500 per year, or €635 per month, and have the financial resources to support themselves without having to work in Portugal. This includes retirees, self-employed individuals, and others who can prove they have a stable income.
–
How to obtain citizenship with a D7 visa?
You can, of course, obtain citizenship in Portugal through D7, but after fulfilling the basic conditions, which are:
 More than 5 years after obtaining a D7 visa, provided that you reside in Portugal for a period exceeding 6 months each year.
You must be present in Portugal during the application process for citizenship.
You must pass the Portuguese language examination.
–
Why is the Portugal D7 visa called a negative income visa?
 Because they require the applicant to show proof of regular passive income, such as retirement or investment income.
–
Does living in Portugal require a high income?
Living in Portugal is considered one of the countries with the lowest cost of living due to the services that you get.
Where a couple can live comfortably in a small town in Portugal for 1500-2000€ for a month.
–
Is Portugal a good place to retire?
Portugal is characterized by a high standard of living at a low cost, which has made it the focus of attention of retirees, in addition to health care services and many social activities targeting the retirees category. Portugal also has many tourist attractions, making it one of the best choices for retirees around the world.
It is a perfect tourist destination due to the tranquil atmosphere, delicious food, and many interesting activities such as sports, dance, music, and bullfighting.
And don't forget to enjoy your time out in beautiful Cascais, the historical places, beaches and plenty of traditional Portuguese restaurants to suit all tastes, In general, Portuguese prefer rural life more than urban life.
It is located in the western part of Europe. it shares land borders with only one country, Spain, besides it is surrounded by the Atlantic Ocean to the west and the south, with a total area of 92,212 km²
Estimated population of 10.3 million people
The capital of the state is Lisbon
The official language is Portuguese
The currency is the Euro €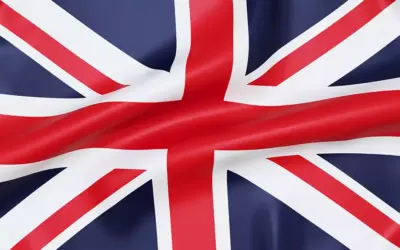 UK Self-Sponsorship Visa (SPONSOR LICENSE +...